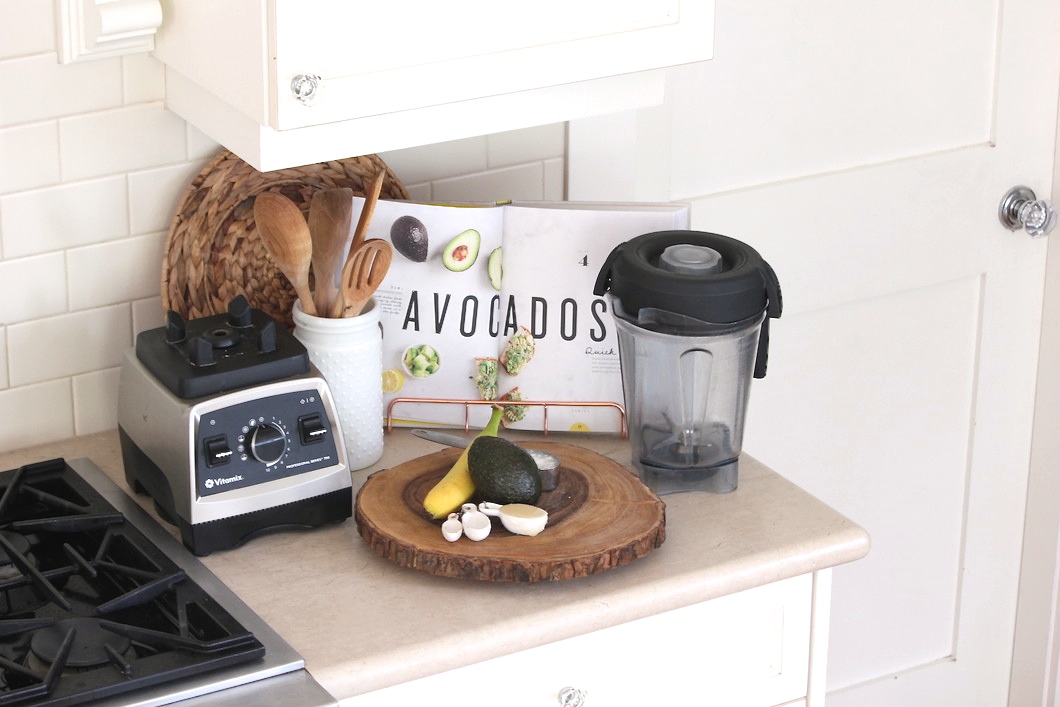 i haven't been that motivated in the kitchen lately. the weather has been so warm this summer, that we've preferred spending most of our waking hours outdoors. but making popsicles is one thing we can get excited about this time of year. especially ones that only require four ingredients.
the girls love getting involved with small little projects in the kitchen. helping them make a little treat for themselves, so they can cool down after jumping on the trampoline all day, makes our day pretty sweet…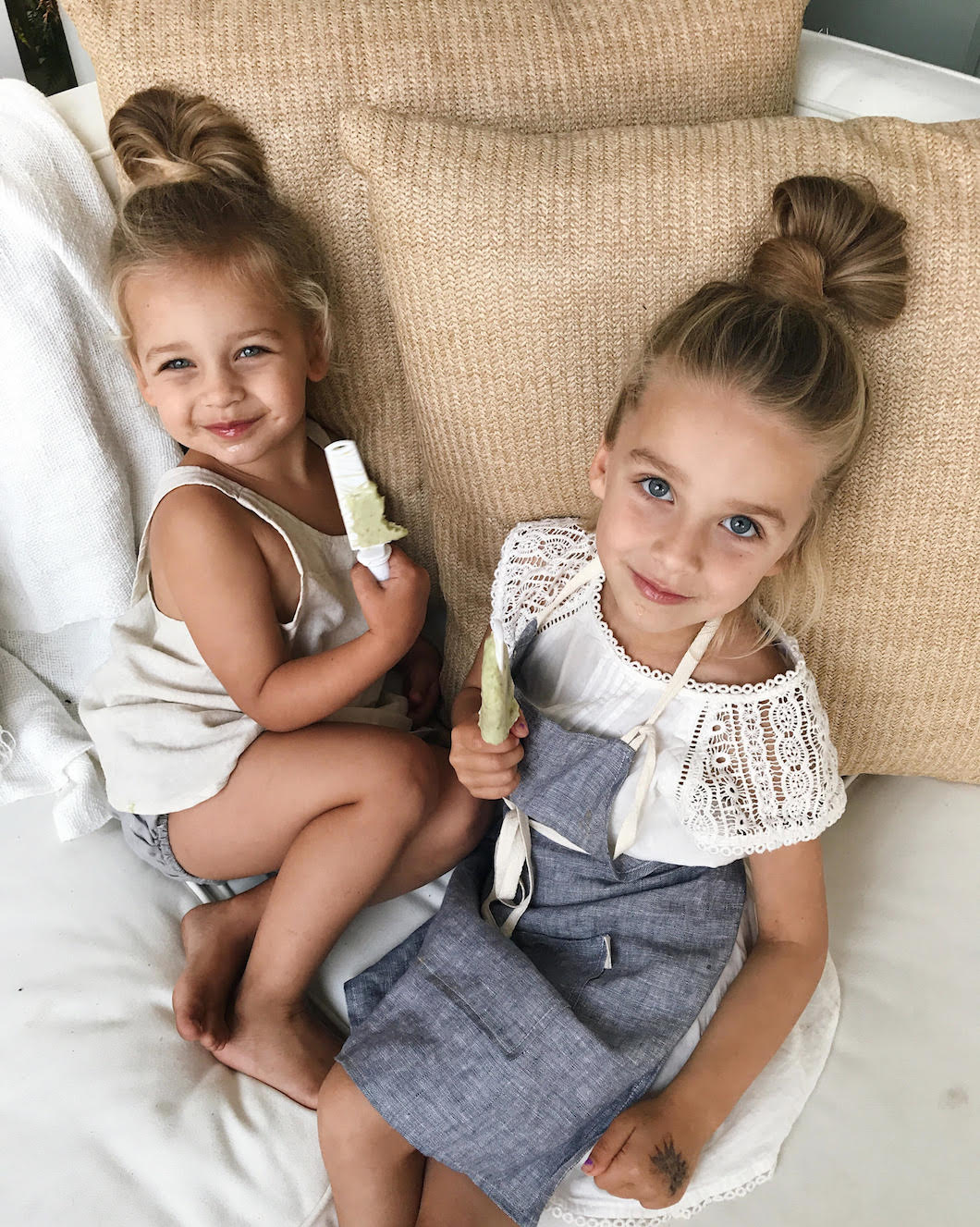 but, lets be honest, we all enjoyed these popsicles. we're big fans of avocados and mixing together healthy ingredients to make yummy treats (hence why we love these birthday squares so much.)
i think this whole easy to make and minimal clean up, means these will be on repeat in our household the rest of summer.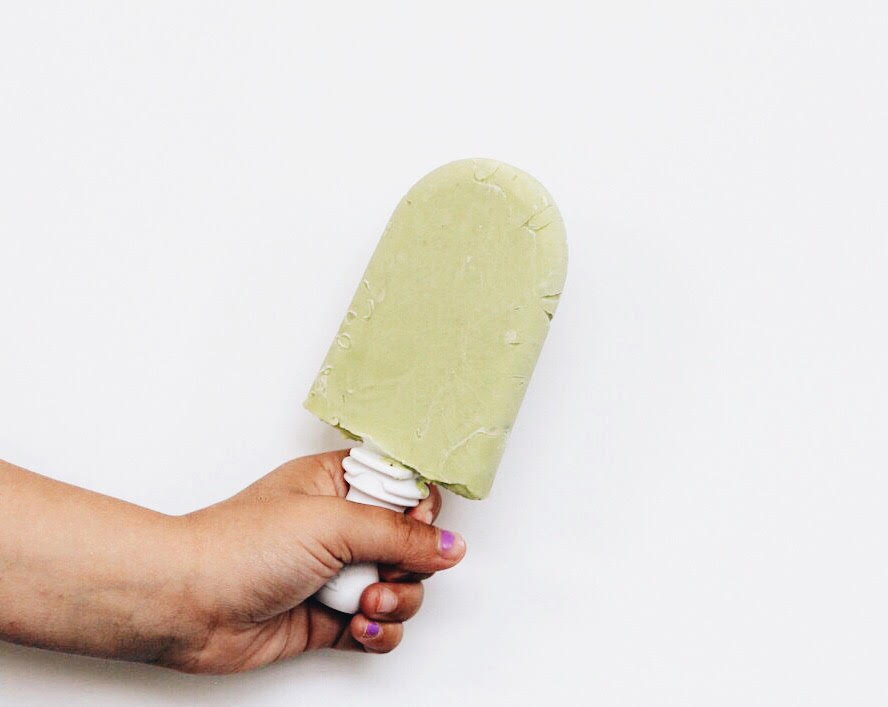 ingredients:
– one ripe avocado
– one ripe banana
– one tablespoon honey (we use unpasteurized, pure honey)
– 1/4 cup to 1/2 cup full fat coconut milk
instructions:
– add all the ingredients and blend together until smooth and creamy
– pour into the popsicle holder and freeze until ready to serve (we use the zoku popsicle maker. the container is already frozen, so once the mix is inserted into the shells, it only takes 7 minutes until they are done.)
– enjoy!
makes approx. 6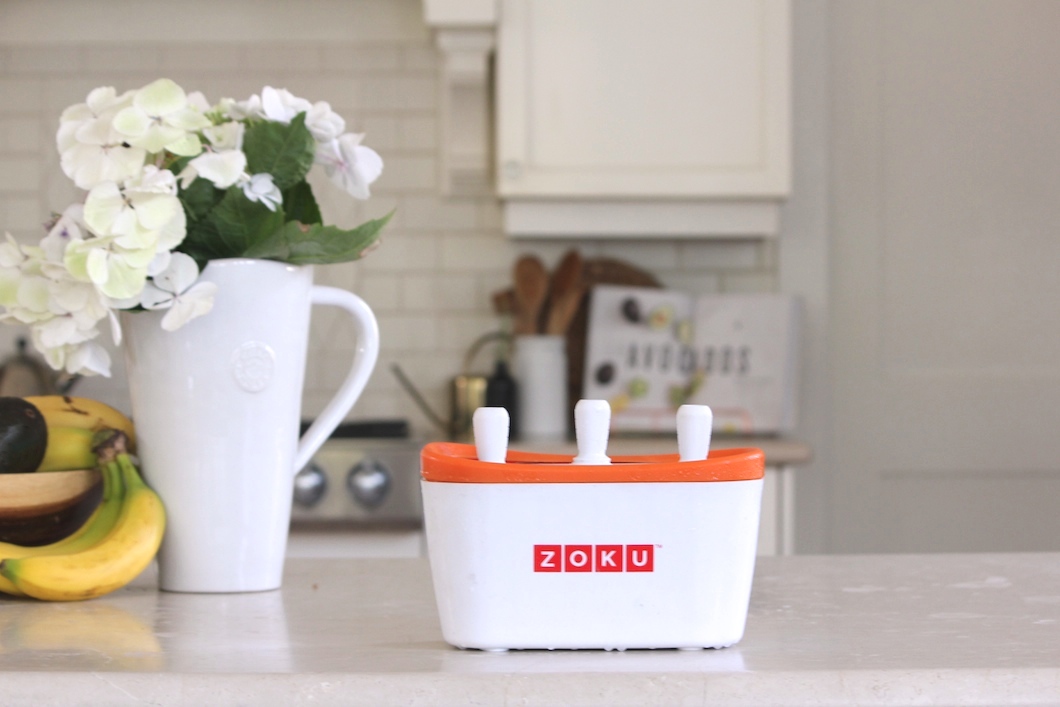 the only tricky part is trying to decide who gets the first one!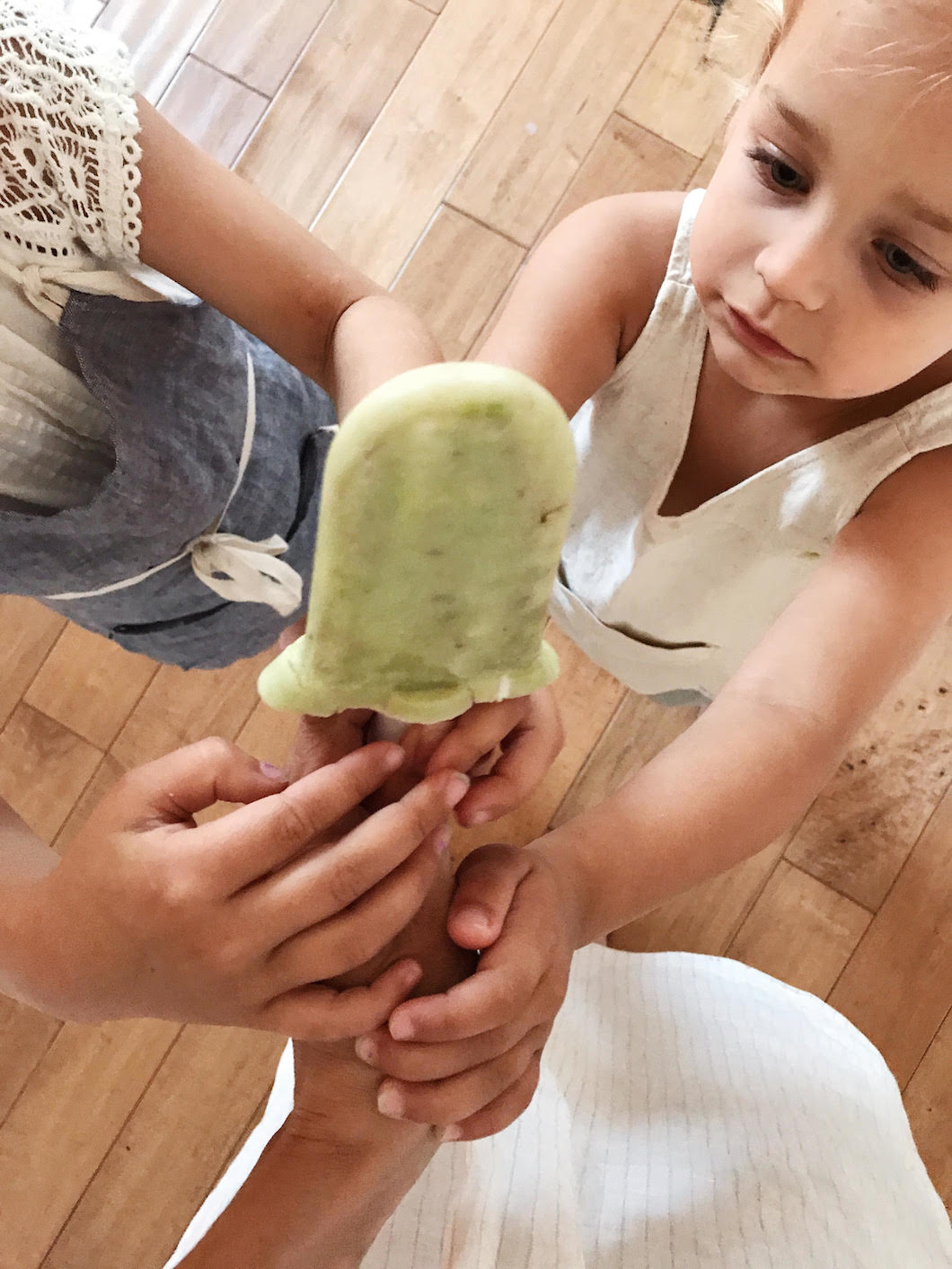 SaveSave
SaveSave
SaveSave
SaveSave
SaveSave
SaveSave
SaveSave
SaveSave
SaveSave
SaveSave
SaveSave
SaveSave
SaveSave
SaveSave