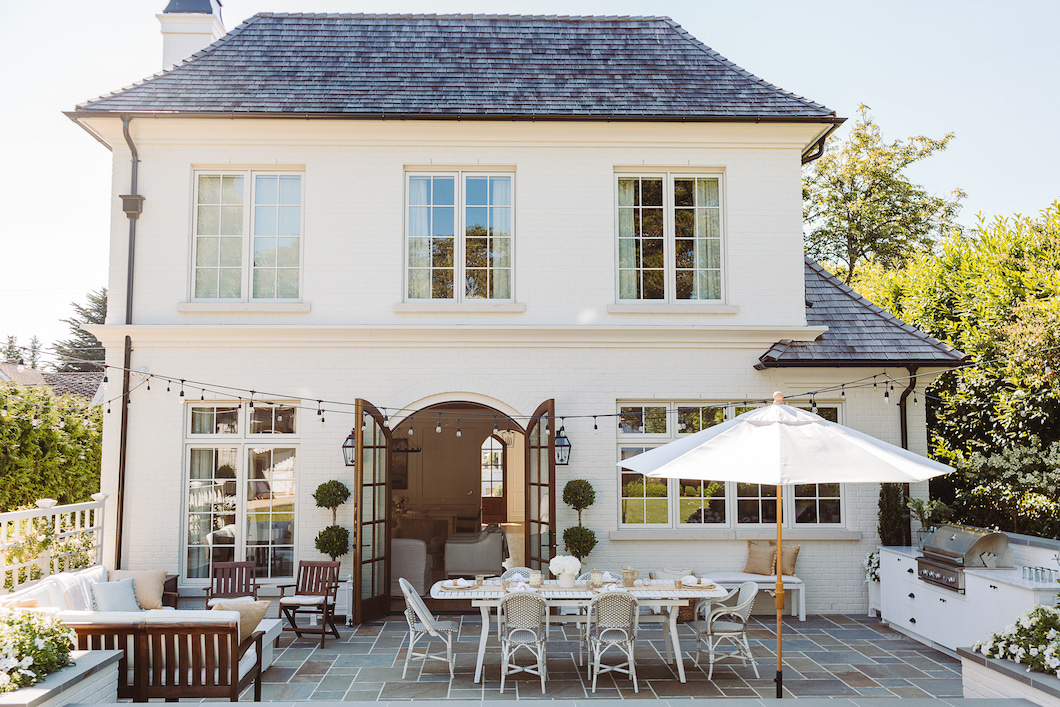 I'm so excited to be partnering with Delta Heat on my patio reveal. In this post, I'll be sharing all the decisions on our outdoor space that provided so many fun memories for us this summer. Our outdoor kitchen and grill didn't get installed until last Fall, and we waited so patiently for this summer to enjoy it.
When we first designed our house, I knew I wanted a patio on the same floor as our main floor. I wanted our indoor and outdoor space to feel cohesive. It was important to me to have our patio on the same level as our main floor so you could walk right out. This was a little tricky to create as our lot had a slight incline, so what this meant is that our patio is slightly recessed, and we have a few stairs that take you to the grass area. I was a little concerned about this at first, but it gives you a nice-tucked in feeling, and there is a bit of a separation between the patio and grass area where the kids play.
The size of our patio is approximately 19′ x 34′. Because we maximized our square footage with our house, we couldn't incorporate a built-in patio cover because our bylaws wouldn't allow it. Therefore, we have a couple of umbrellas on the patio, which we move around on sunny days. Not having a built-in cover on our back patio also means we get the maximum amount of sunlight pouring into our home during the day, which makes me happy.
For materials we did Pennsylvania Bluestone in an ashlar pattern on the floor. I love how it contrasts against the white-painted brick on our house. We did a light grey grout colour so you can see the pattern in the stone. We have a brick pony wall around the patio and built-in planters on either side of the stairs that we fill with annuals. This year they were filled will Petunias (in particular Supertunias) that just thrived there! We worked with Rob Spytz on our patio and landscaping plan.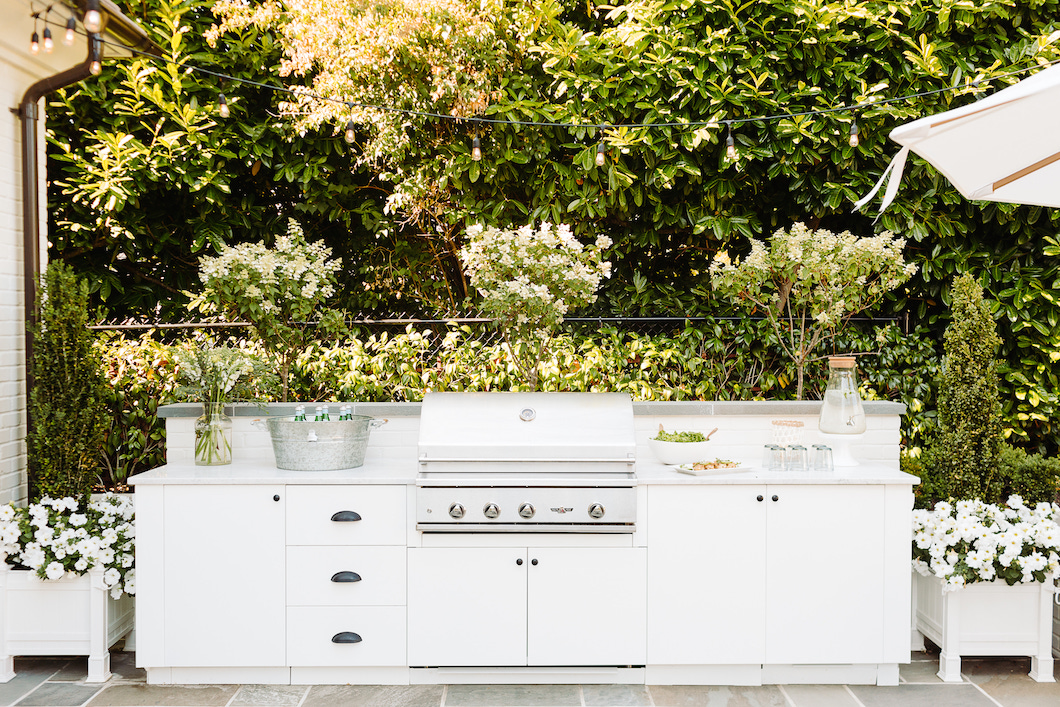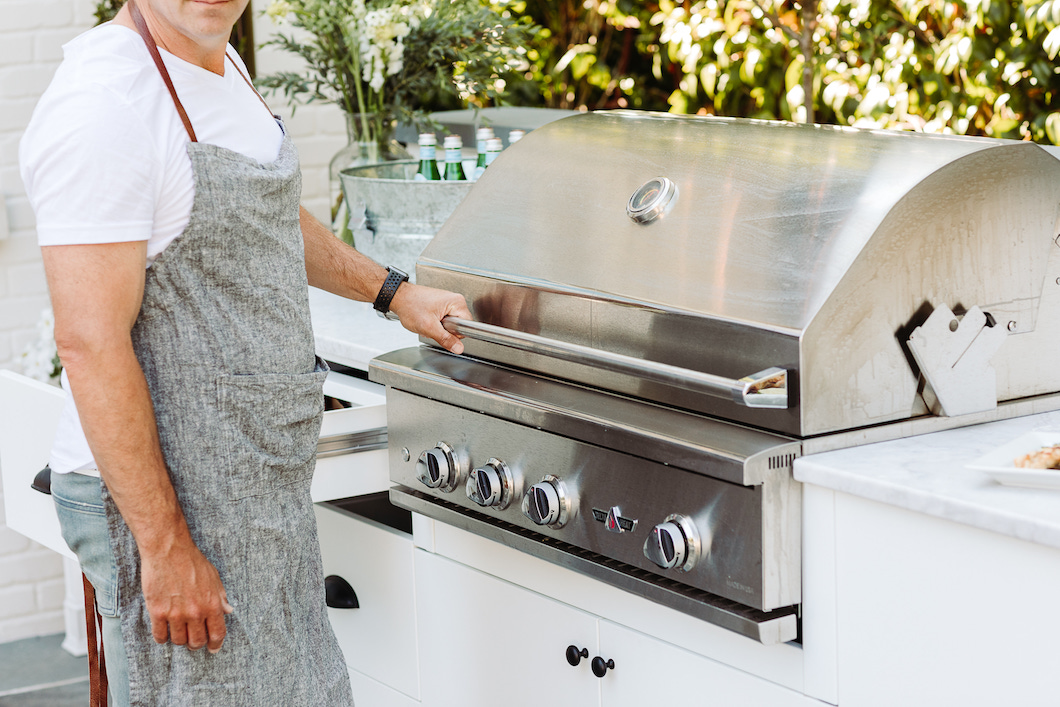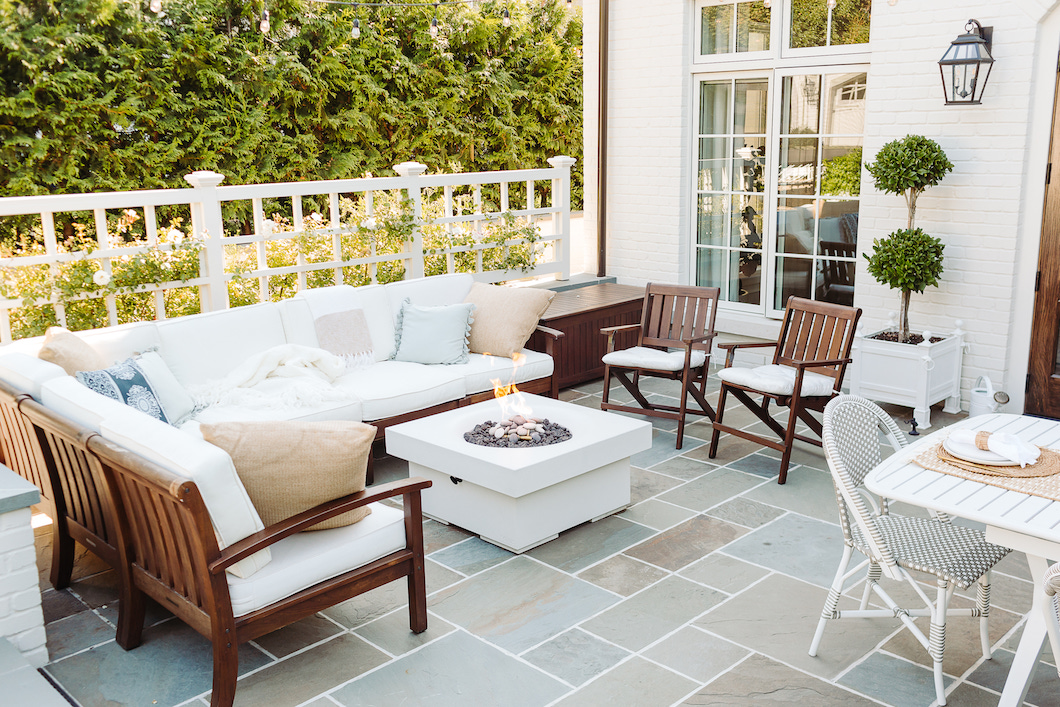 Delta Heat
We spent so much time researching different grills as it is the focal point of our outdoor kitchen. The design and quality of the grill were the two most important things to us. What drew us to Delta Heat was the sleek design, grill features and lifetime warranty. We chose the Delta Heat Grill 38" built in model. Their engineers and master craftsmen have invested countless hours into the appeal of their products and it shows!
A few of our favourite features about our grill is the direct heat & ceramic radiant grilling system, LED control panel lights, interior lights, integrated infrared rotisserie burner and temperature gauge to name a few.
We explored cooking so many yummy meals on our new grill this summer, like spot prawn tacos, Mexican street corn, and grilled romaine hearts.
Outdoor Kitchen
Our outdoor kitchen is by Urban Bonfire. It's constructed of marine-grade aluminum, so it's highly durable in all climates. Ours is 11′ wide. Their outdoor kitchens are all fully customizable, making so much sense since everyone's space and needs are different. We did cupboards to store our outdoor dinnerware and BBQ tools and built-in garbage and recycling bins. Our hardware is from Emtek, and our countertop is Vancouver Island marble from Matrix Marble & Stone.
Fire Pit
Our concrete fire pit is from Solus Decor. We selected the 36" Halo Firepit. We love cozying around the fire pit with a blanket, glass of wine and some soft tunes when the sun goes down at night.
We purchased our grill, outdoor kitchen, and fire pit at Capital Iron. They were so helpful and very informative when we were researching all options available to us.
Shop Our Patio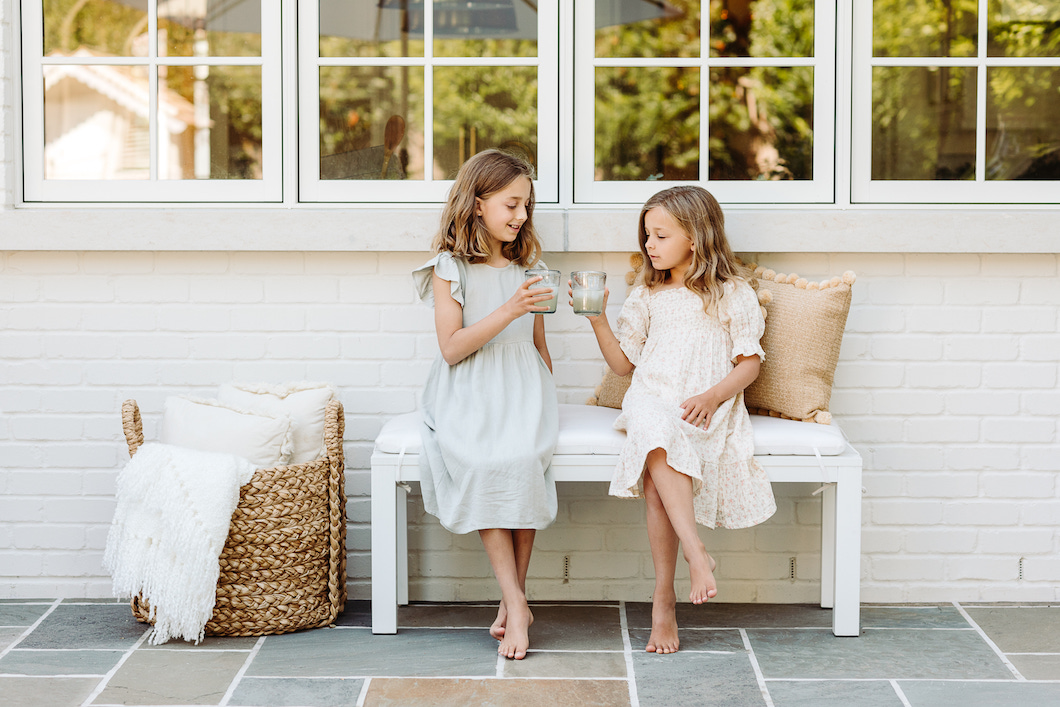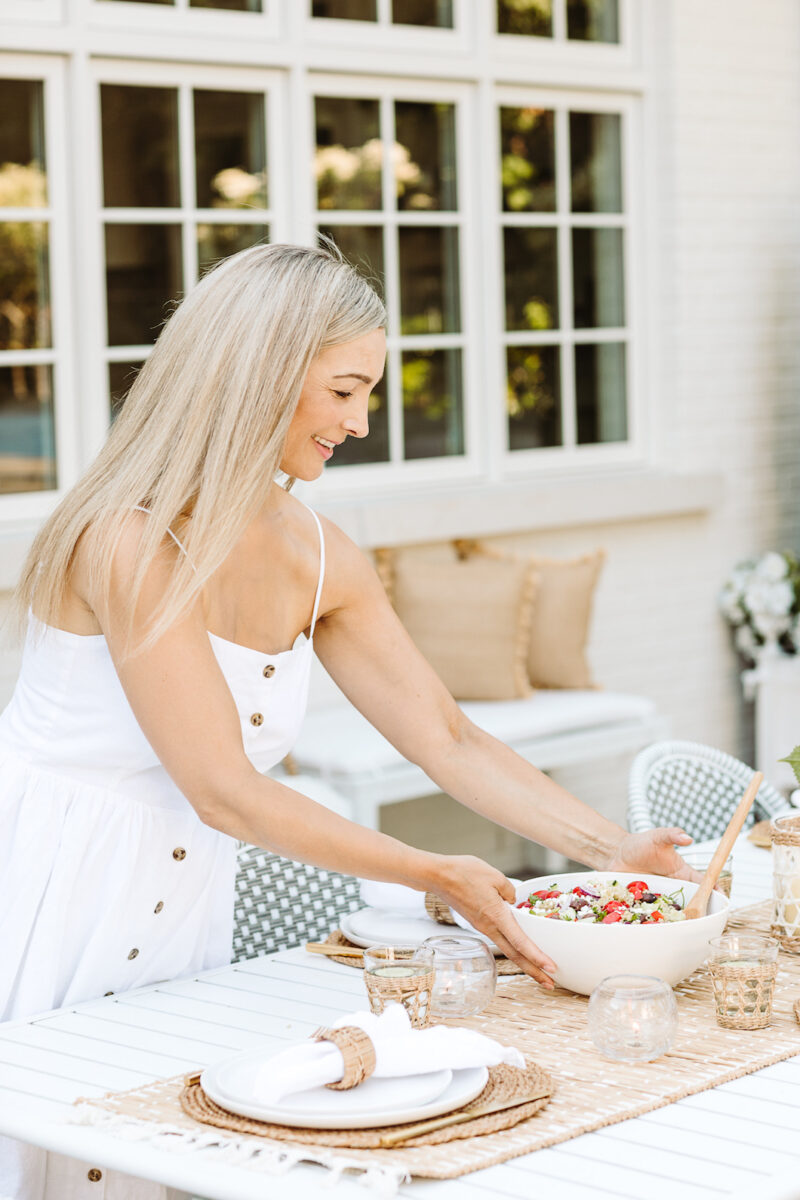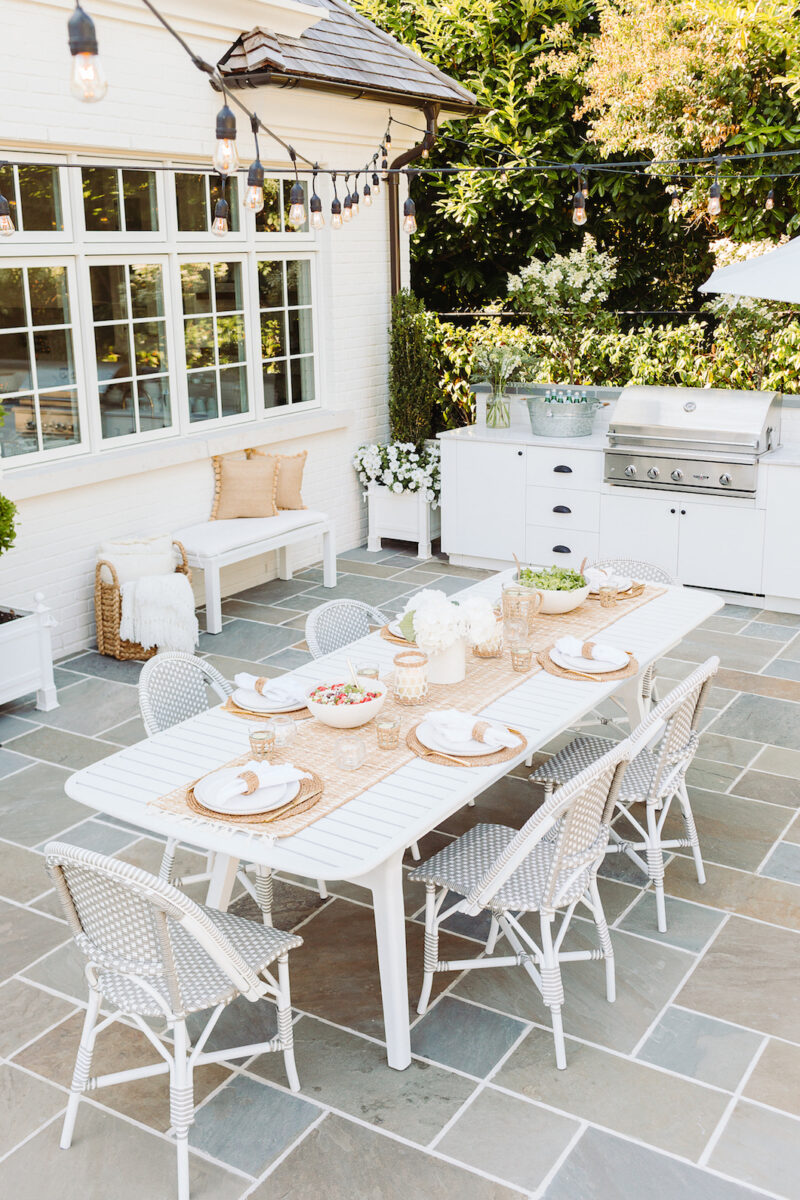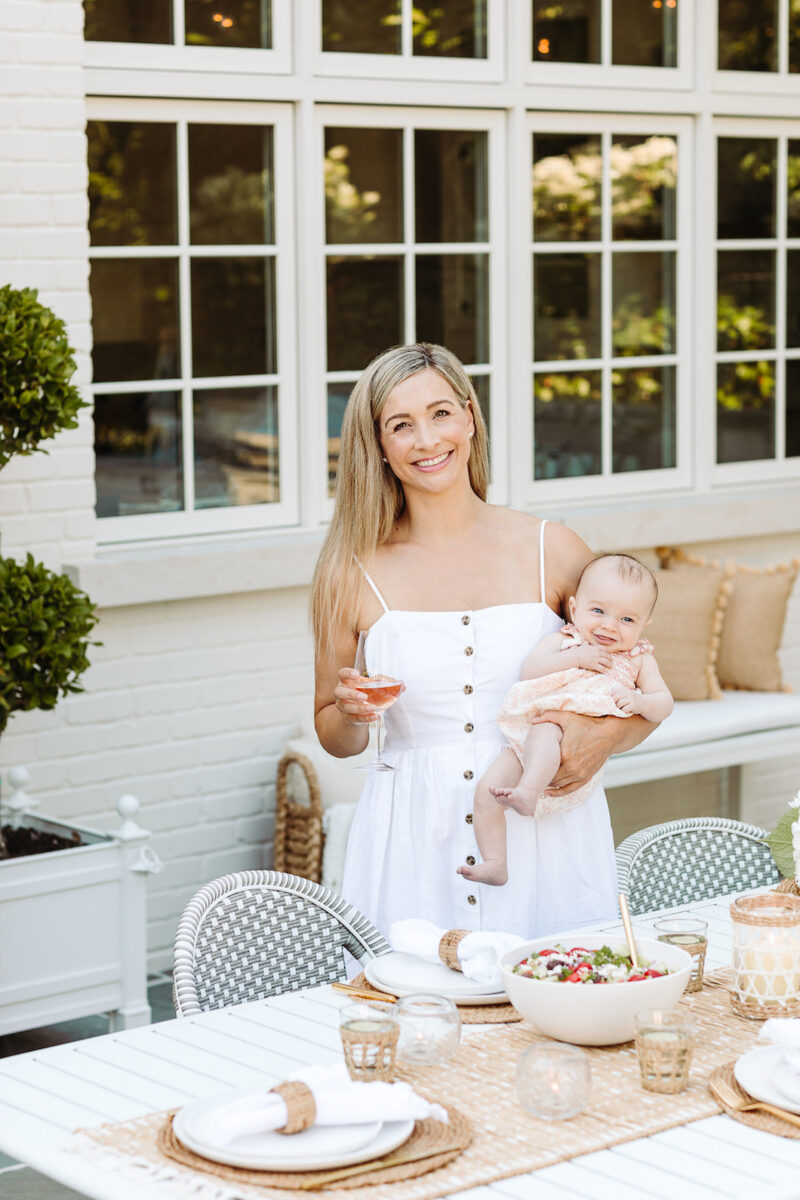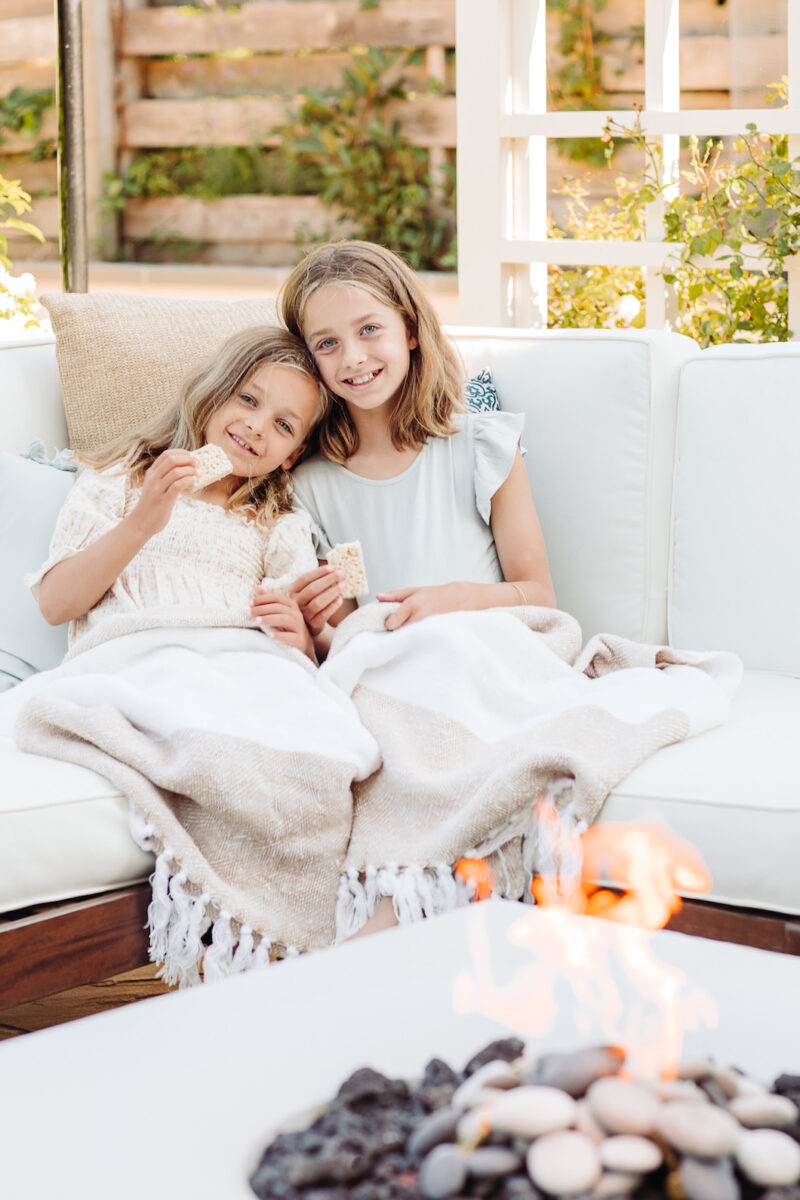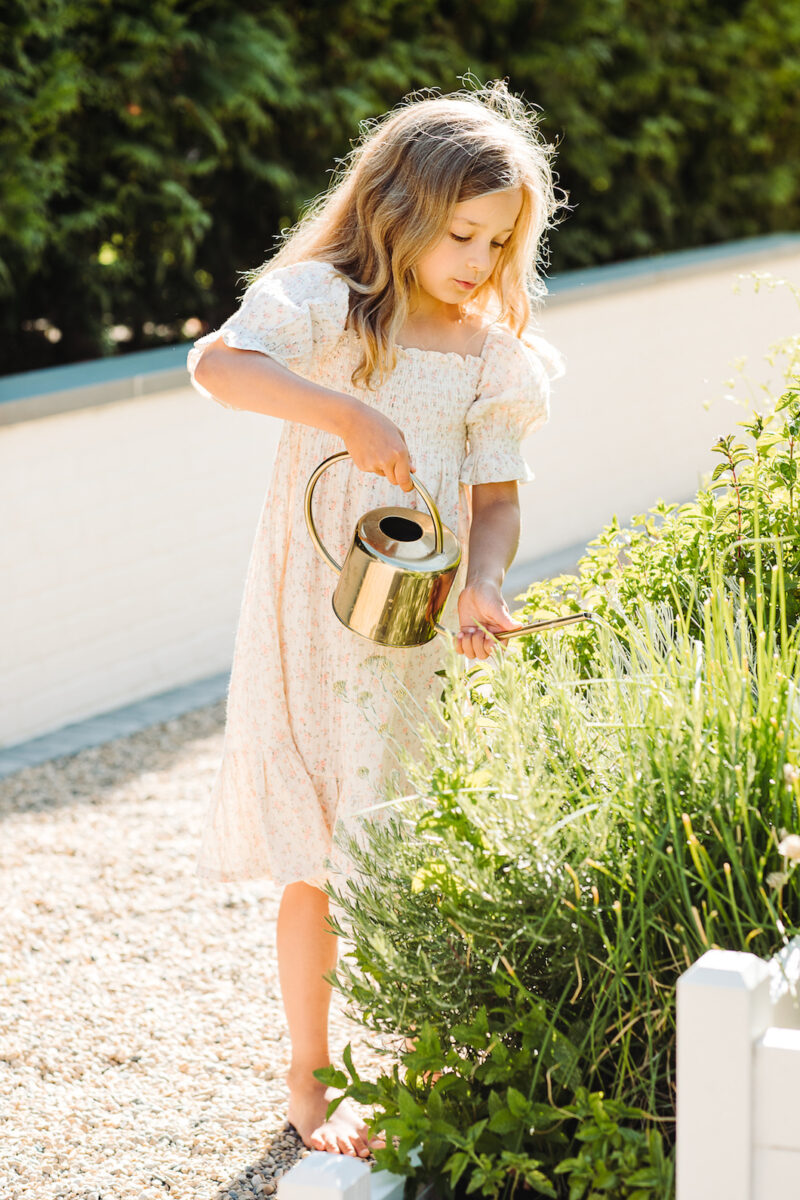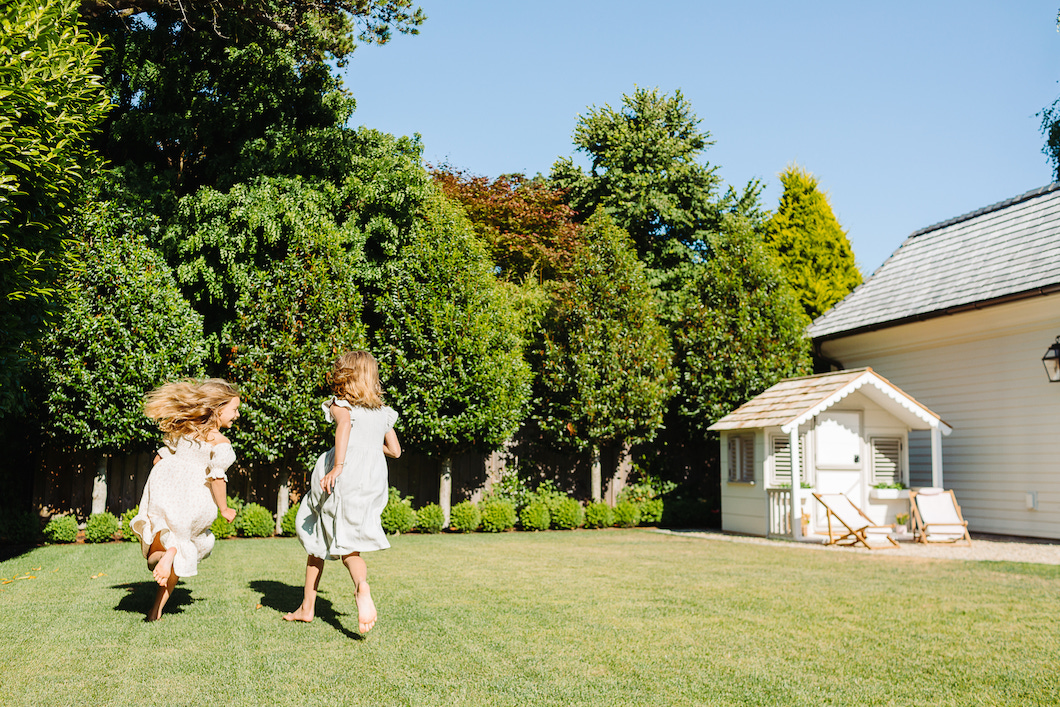 Patio Furniture & Decor
Our patio furniture & decor is a combination of items we've had for years and years like our outdoor sofa set that's held up so well over the years, and a few new items we recently purchased to complete the space. We kept the colours neutral and warm like the inside of our house, brought in some natural wood tones, and softened the hardscape with pillows and throws:

Outdoor Sectional – Chatham Mahogany 6-Piece Armless Sectional
Dining Table – Was purchased at Rove Concepts but is no longer in stock
Dining Chairs – Outdoor Riviera Dining Chairs
Bistro Lights – Canvas Outdoor String Lights
Patio Umbrella – Round Sumbrella Patio Umbrella
Outdoor Pillows (large) – Natural Fibers Outdoor Pillow
Outdoor Pillows (small) – Natural Fibers Pom Pom Outdoor Pillow
Outdoor Pillow (small grey) – Outdoor Fabric Tassel Pillow
Outdoor Basket – Beachcomber Seagrass Basket
Drink Bucket – Galvanized Beverage Tub
Drink Dispenser – Corked Drink Dispenser
Drink Dispenser Stand – Marble Drink Dispenser Stand
Candles – Wrapped Hurricane Candles
Table Runner – Cabo Table Runner
Outdoor Plates – White Melamine Plates
Outdoor Water Glasses – Acrylic Wine Glass
Outdoor Wine Glasses – Acrylic Wine Glass
Playhouse: please reference this blog post for full details on our Playhouse
Shop Our Patio

Thank-you so much to Delta Heat for sponsoring this blog post. All opinions are my own.
Photo Credit: Tegan McMartin Photography