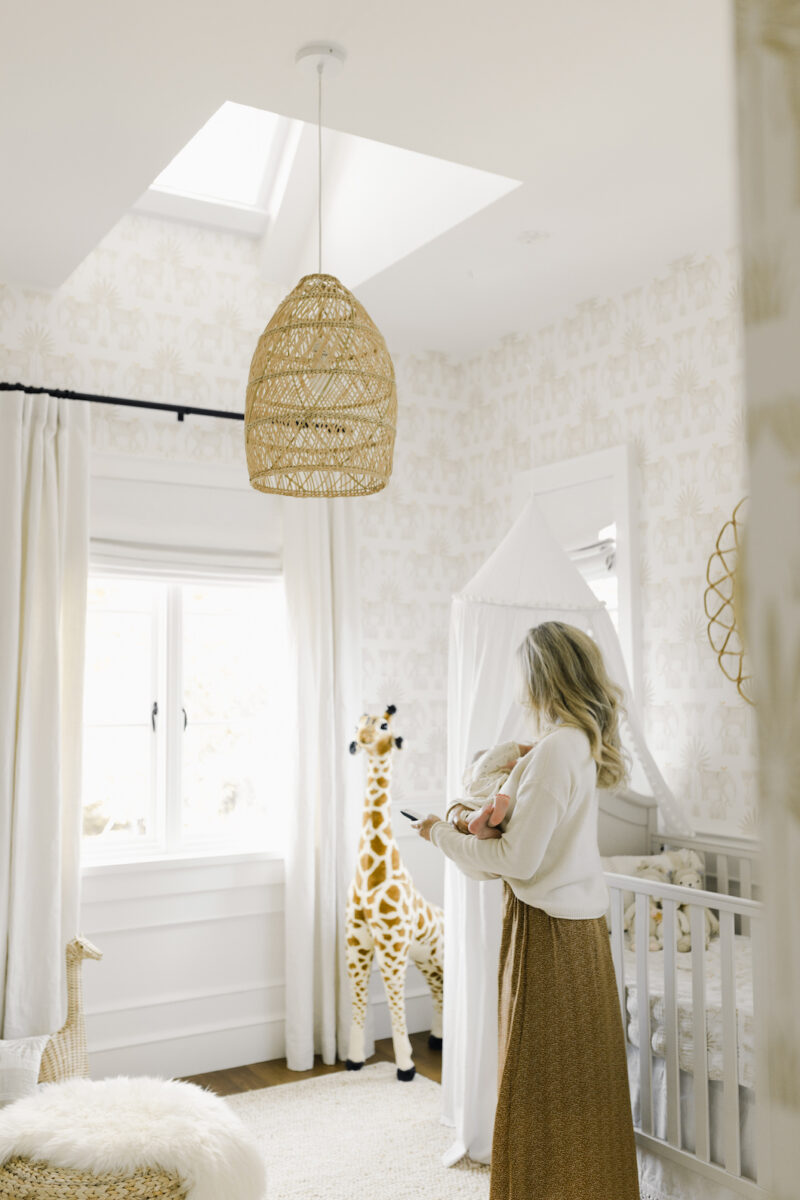 Georgia's Nursery
Over a year ago, I installed generic roman shades in Georgia's nursery, not even thinking of the safety hazard they would create. I quickly realized how big of a mistake I had made! The chords were hanging down low and were within reach of her crib. There was no way that I could leave them like that.
That's when I connected with Melanie from Behind the Glass to discuss kids-safe options. She suggested an easy fix, which I appreciated: adding clips to the wall to wrap the cord around so it's not dangling down. I thought this solution would be safe, but it would be such a pain to open and close the blinds multiple times each day.
She then introduced me to Somfy, a worldwide leader in motorized window coverings. A blind system that easily and quickly opens and closes blinds with the click of a button. There are no messy chords, and the motor hides behind the blind, so you don't even notice it. And, the best part of all is that I was able to customize the look!
As soon as I heard about this solution, I knew it was what we needed in our home for efficiency and peace of mind. We have four windows in Georgia's nursery, including a dormer window in the ceiling that we can't reach, so installing a motorized system for all windows so we could open and close them all simultaneously with the click of a button sounded brilliant! I love incorporating the "closing of the blinds" into Georgia's nap time routine. It's so nice that I can hold her while easily closing the blinds at the same time.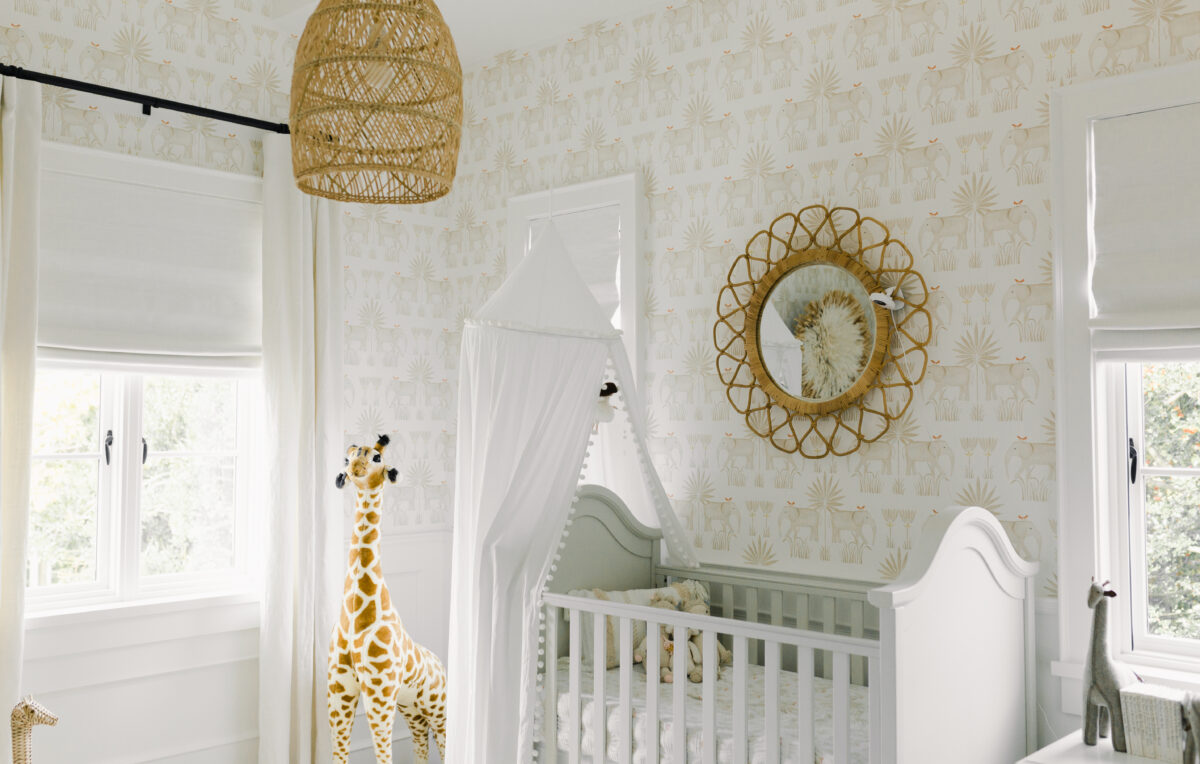 Taylor's Bedroom / Main Bedroom
We also decided to add 'black-out' motorized shades to Taylor's bedroom and our main bedroom windows because our existing drapes weren't keeping the light out of our bedrooms, affecting everyone's sleep. I wanted a clean, light look, so I decided to use the same white linen fabric in all of the bedrooms to seamlessly blend in with the existing drapes for a light and airy feel. In Taylor's room, we added a fun pink stripe detail to the shade. The colour works perfectly with the pink accents in her room and is subtle to tie her room decor together.
When our alarm goes off in the morning, I reach for my Somfy remote, and with the click of a button, I open the shades in our bedroom and watch the light pour into our bedroom. Taylor does the same thing in her bedroom which is really cute to watch. It's such a nice way to start our day! I love it when technology makes our life easier.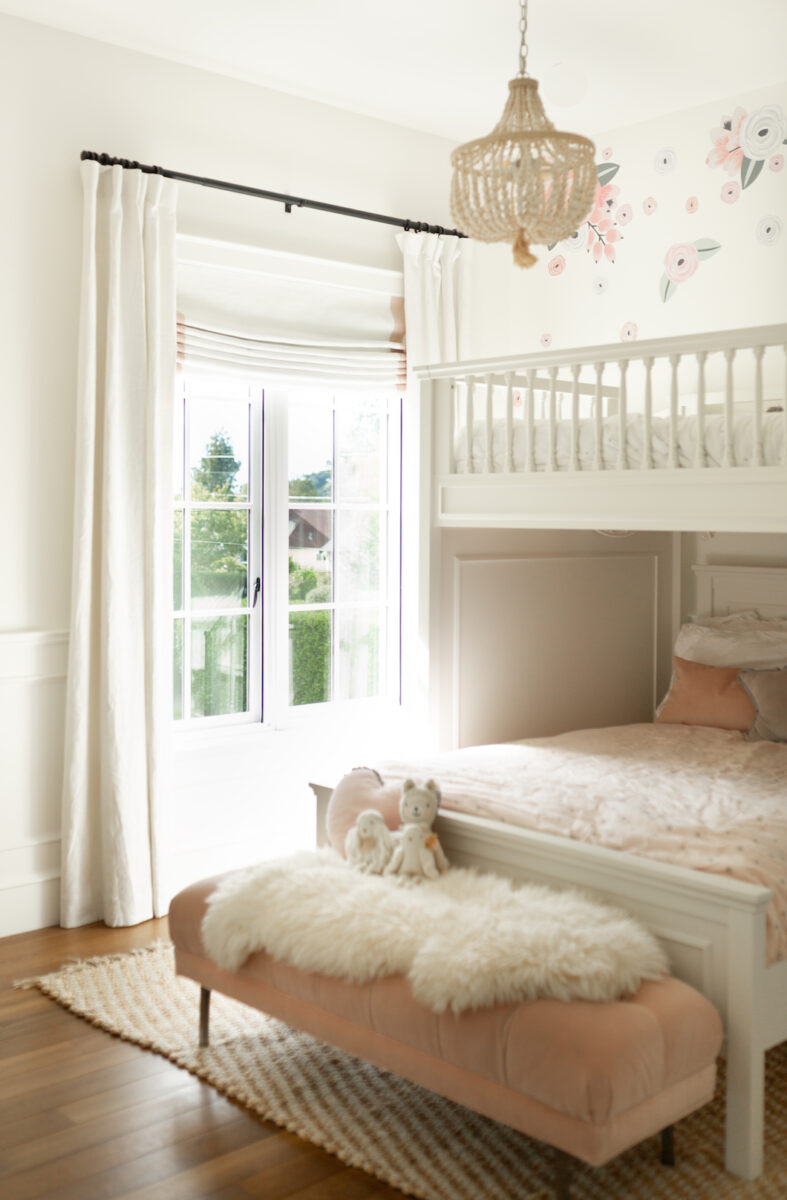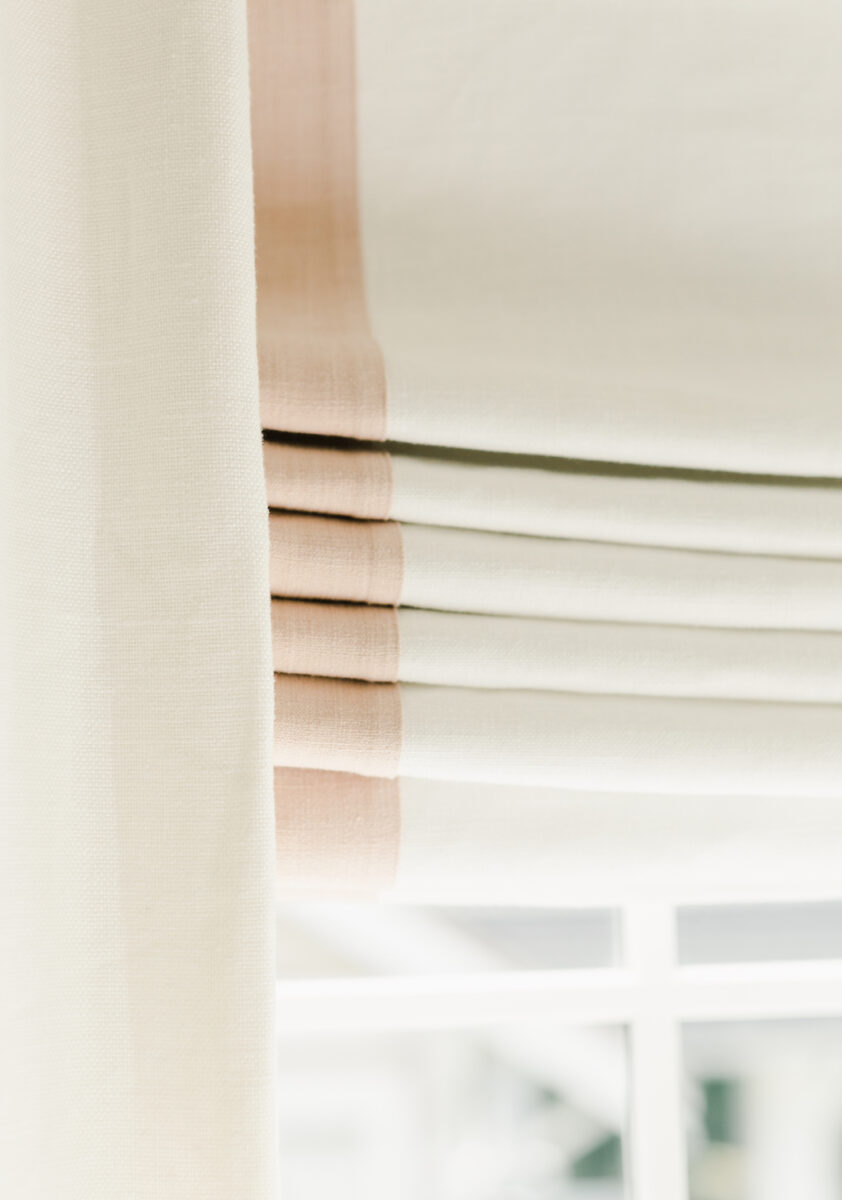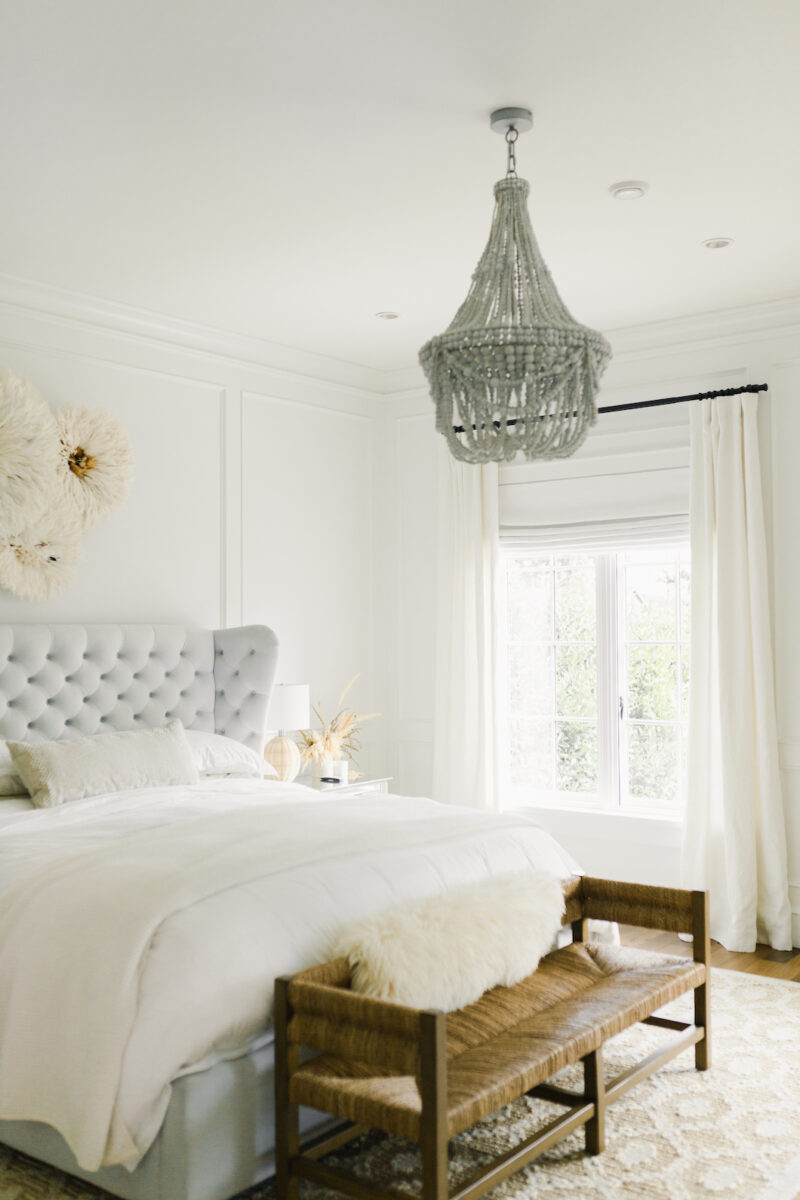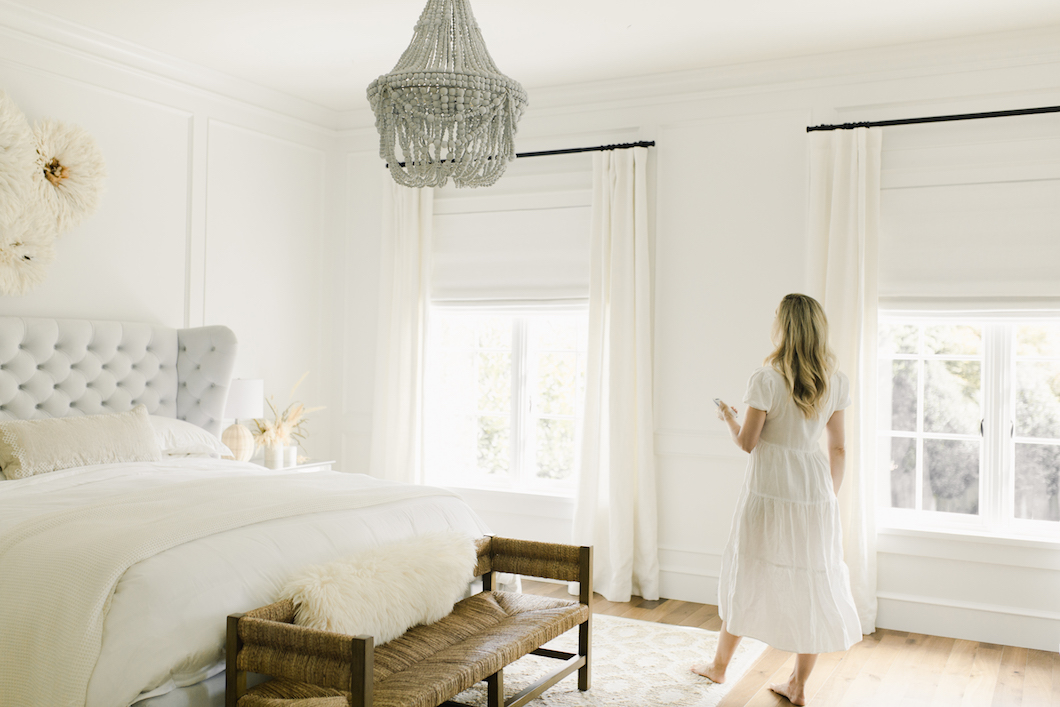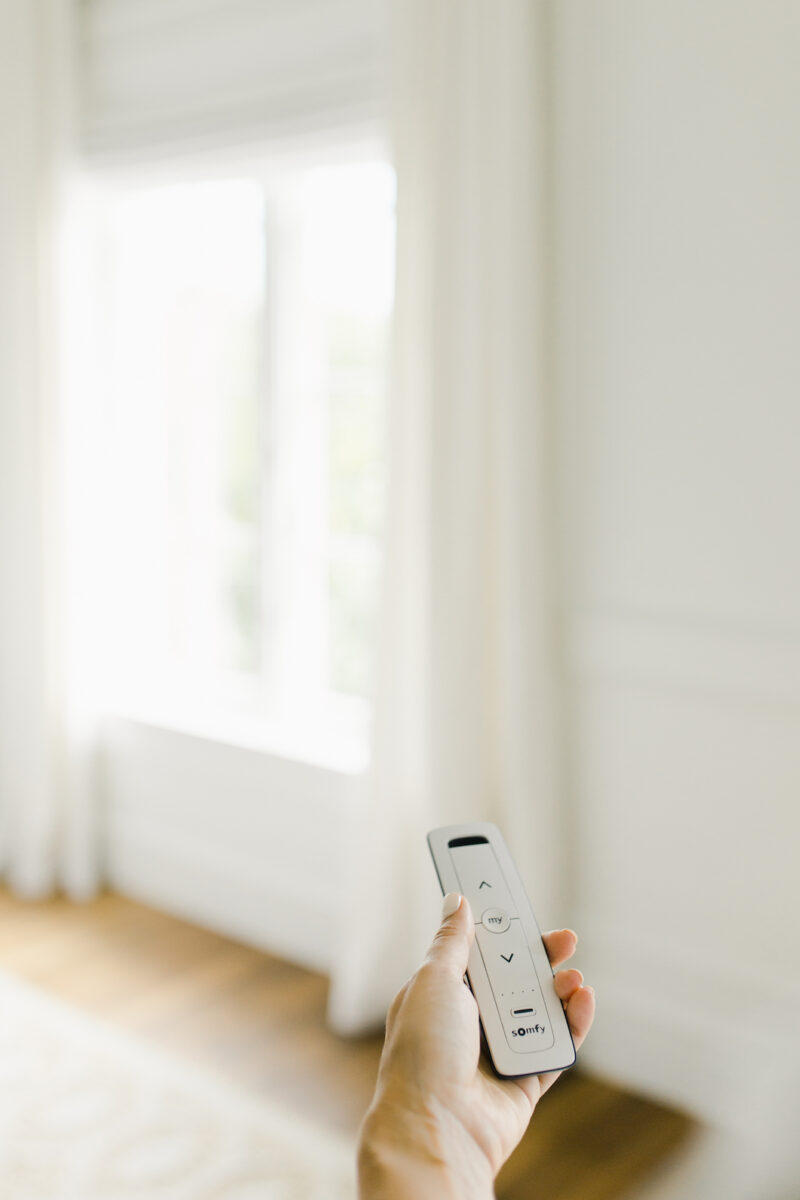 Melanie and her partner James from Behind the Glass were so lovely to work with. As a certified Somfy Expert, they were able to recommend the best products for our needs. The skylight in Georgia's room is an arched window and a very tricky shape to cover. They came up with a custom solution for us that completely blocks out the light while maintaining the beautiful esthetic of our dormer window when the blind is closed. You can find a Somfy Expert in your area by clicking here.
Somfy also provides a 5 year warranty on all motors and controls. They will replace or repair any product that isn't working efficiently free of charge. Their products really do provide peace of mind. 😉
Here is a list of the Somfy products we used in our home:
Georgia's Nursery
Skylight Motor
Roman Shades Motor
Remote
Taylor's Bedroom
Roman Shade Motor
Remote

Main Bedroom
Roman Shades Motor
Remote

*Rechargable roman shade motor batteries
The products featured in this post were gifted to us by Somfy & Behind the Glass – all opinions are my own.
photo credit: Lilly Ann Photography