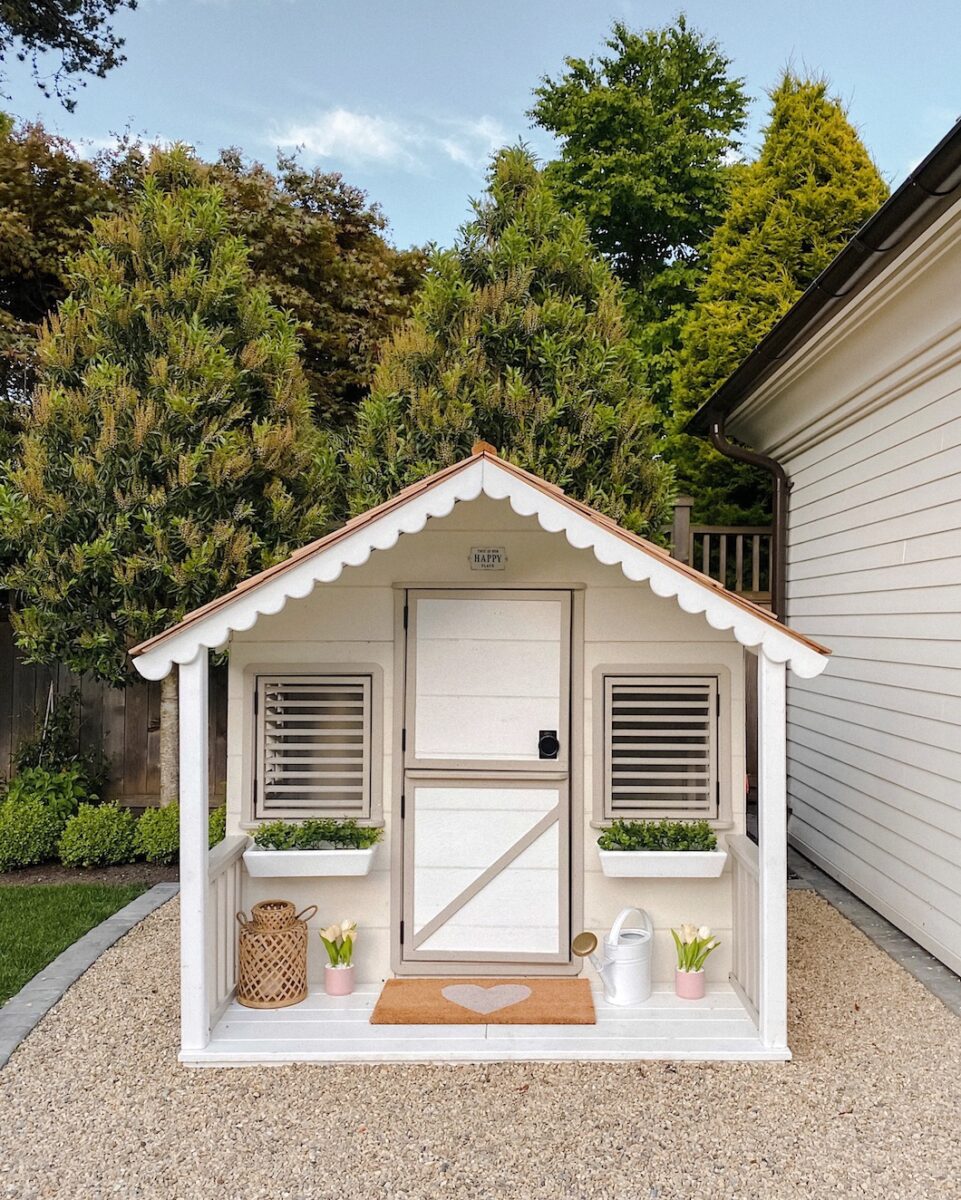 When Georgia was born, we knew there would be some challenging moments in our house as we adjusted to having a newborn at home. We knew the baby would take most of our attention the first few weeks, and we didn't want Lauren or Taylor to feel overshadowed in any way.
When we first brought Georgia home from the hospital, we gave Lauren and Taylor a card with a picture of this playhouse inside. There was a message that read something along the lines of "babies cry a lot, and at times it can feel overwhelming. If you ever need a place of quiet, you can come here." The playhouse was a gift from Georgia. 😉
I had been researching playhouses for a few years and was happy when I finally found this Little Alexandra Cottage! I wanted a wooden playhouse with a cedar roof that I could customize. I also wanted it to be easy to assemble. I thought this one was a perfect fit for us.
The first thing we did was paint it before we put it together. We painted it the same colour as our house, so it blends in with its surrounding. Then my Dad and Cory spent an afternoon putting it together (about 4 hours). We purchased new black hardware for the door and windows. We also added a sign, doormat and some greenery. All details linked below.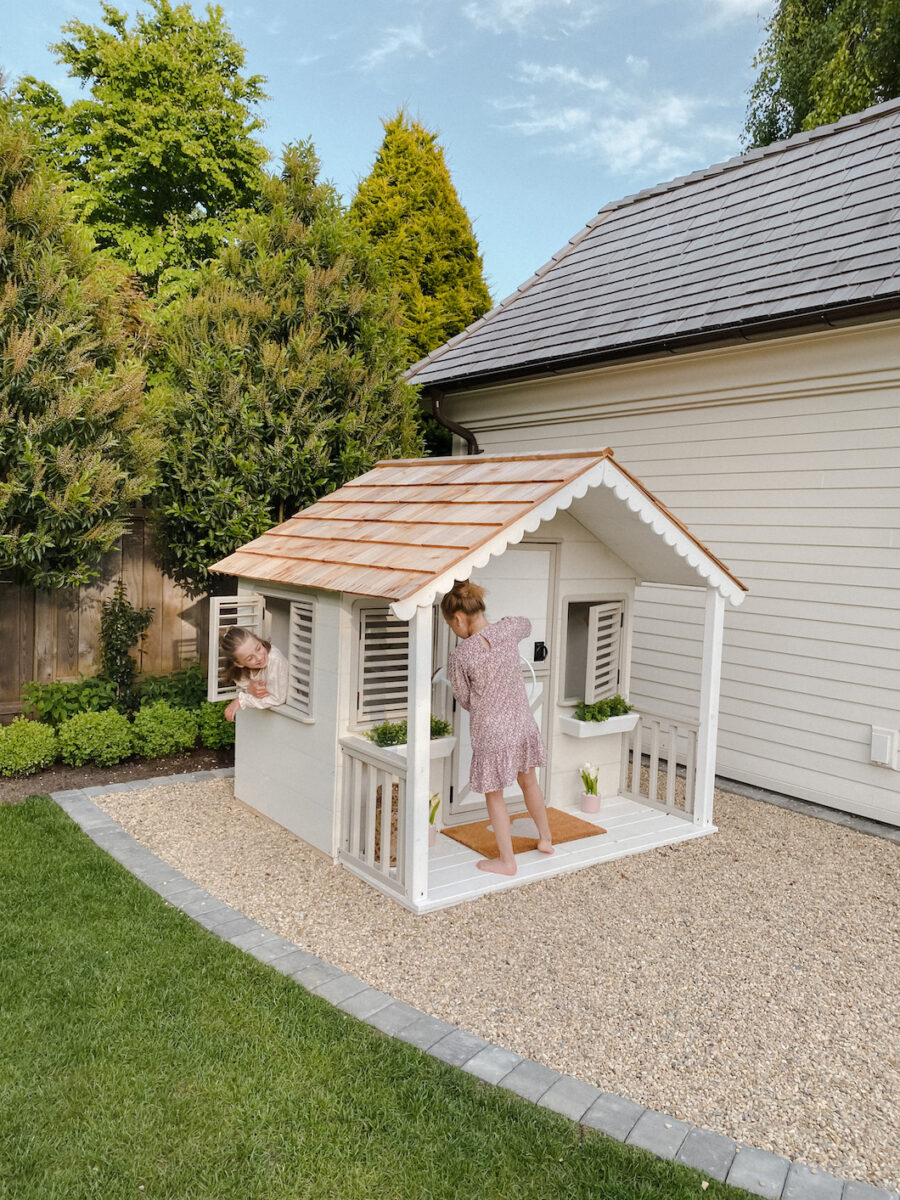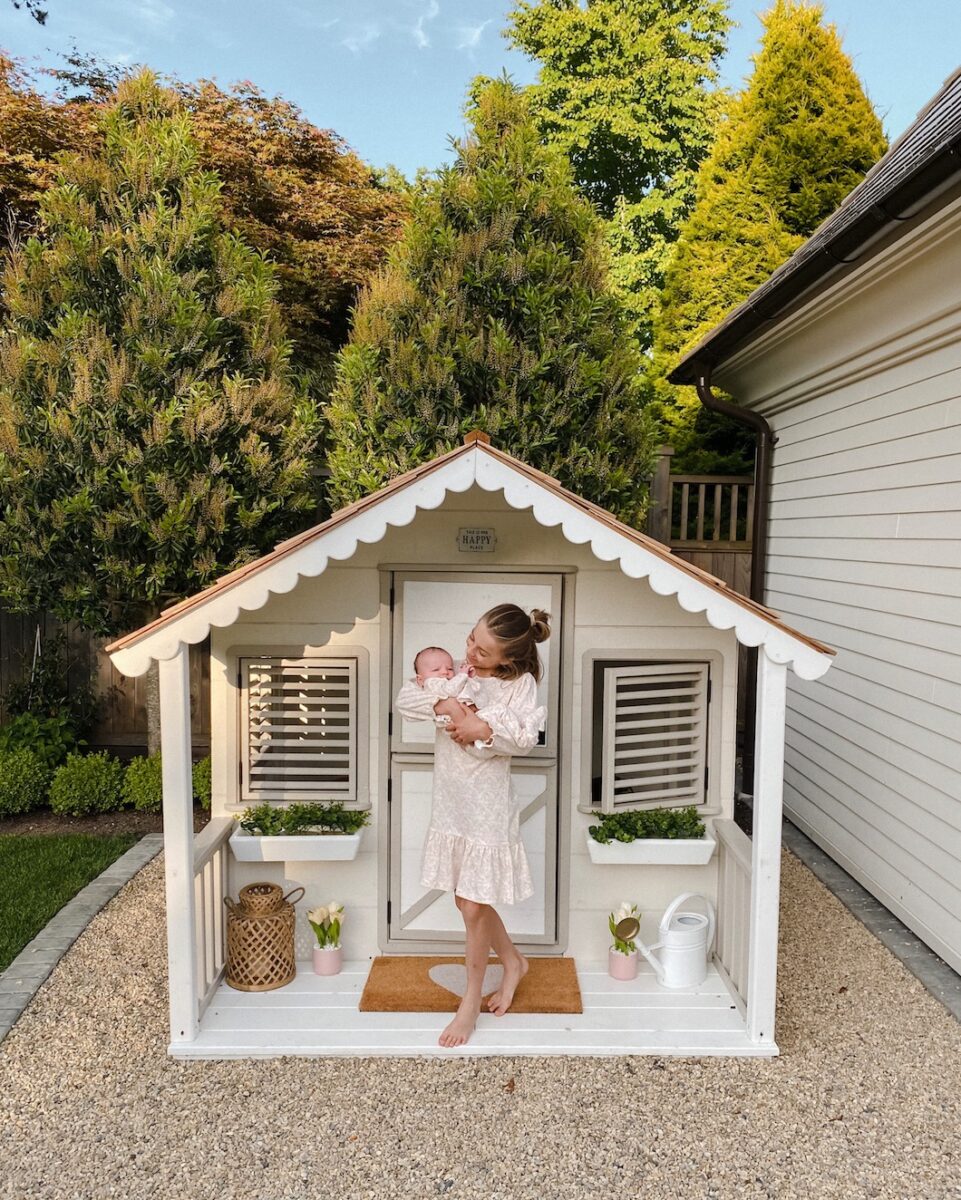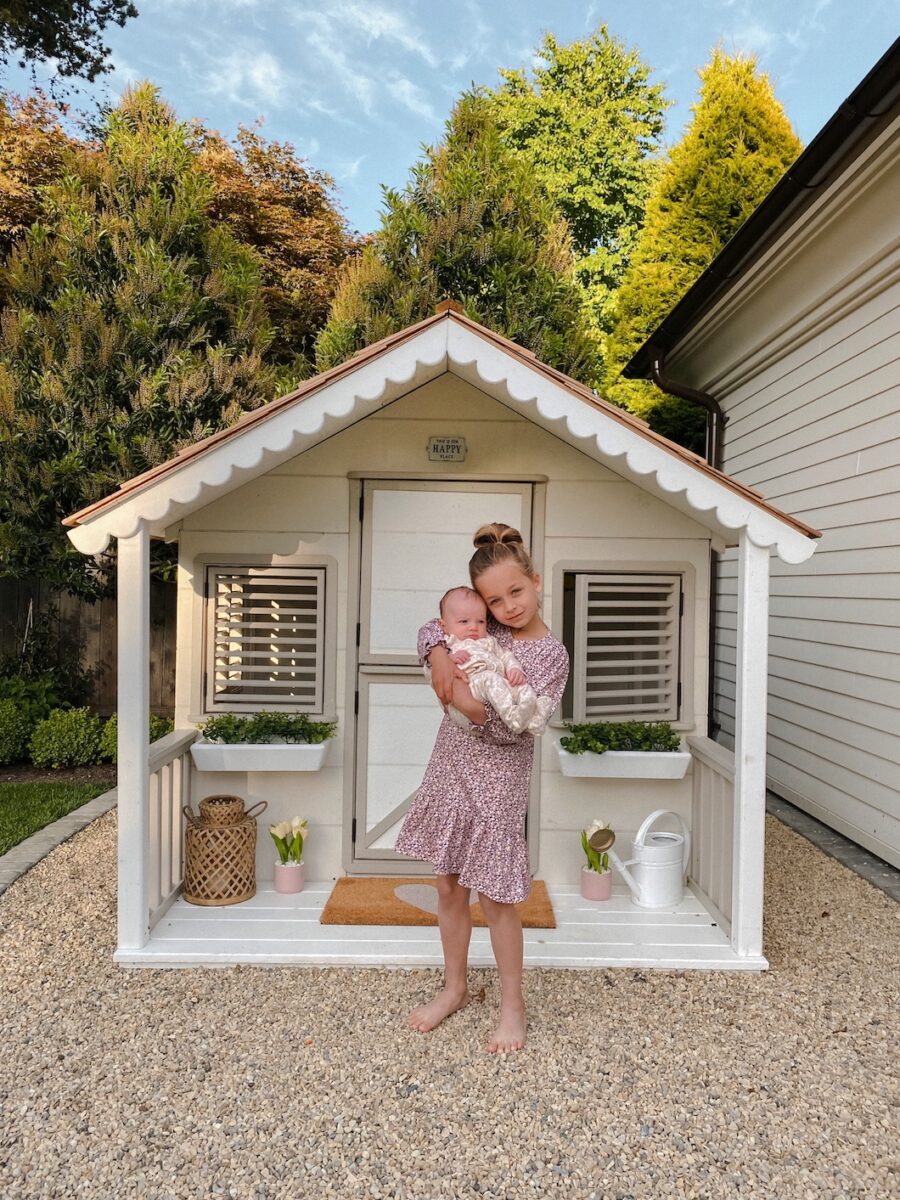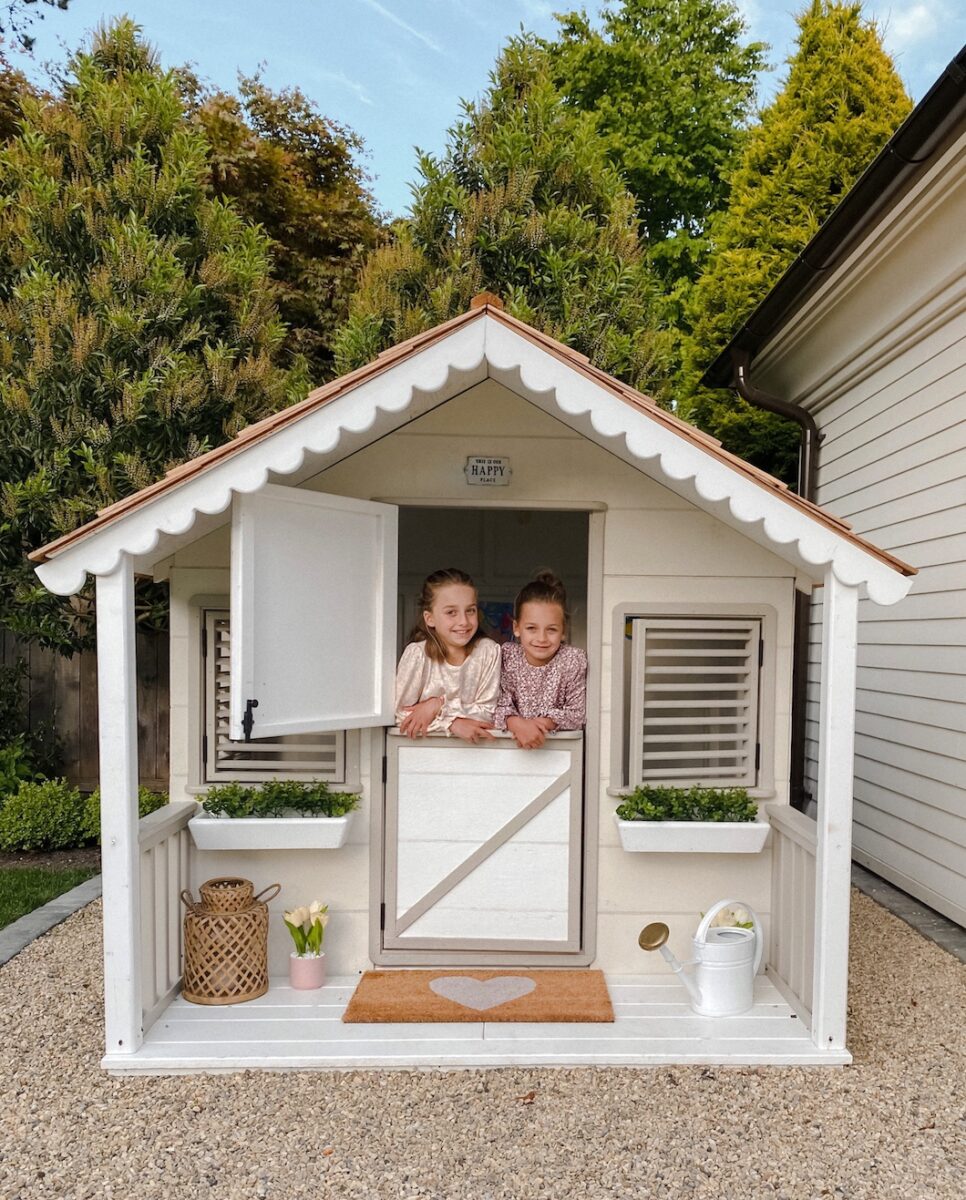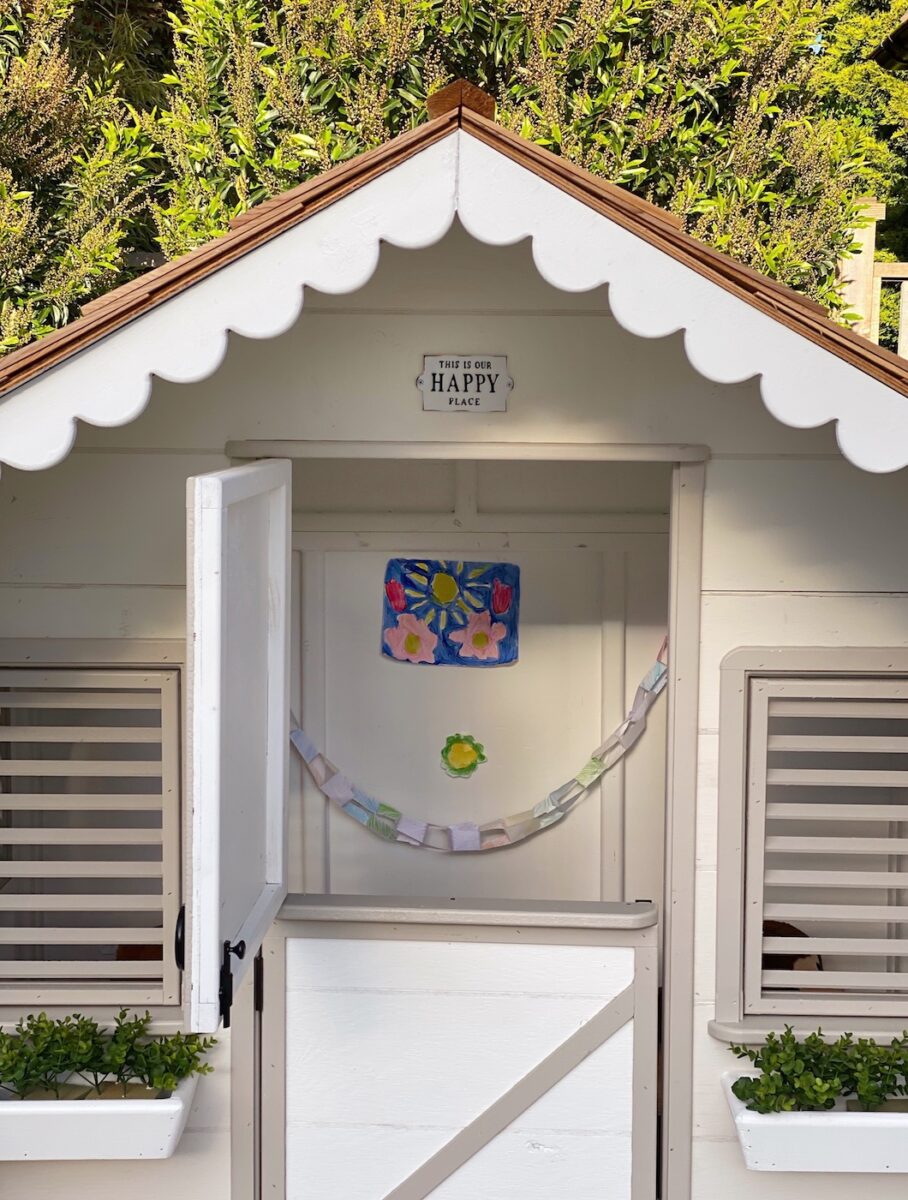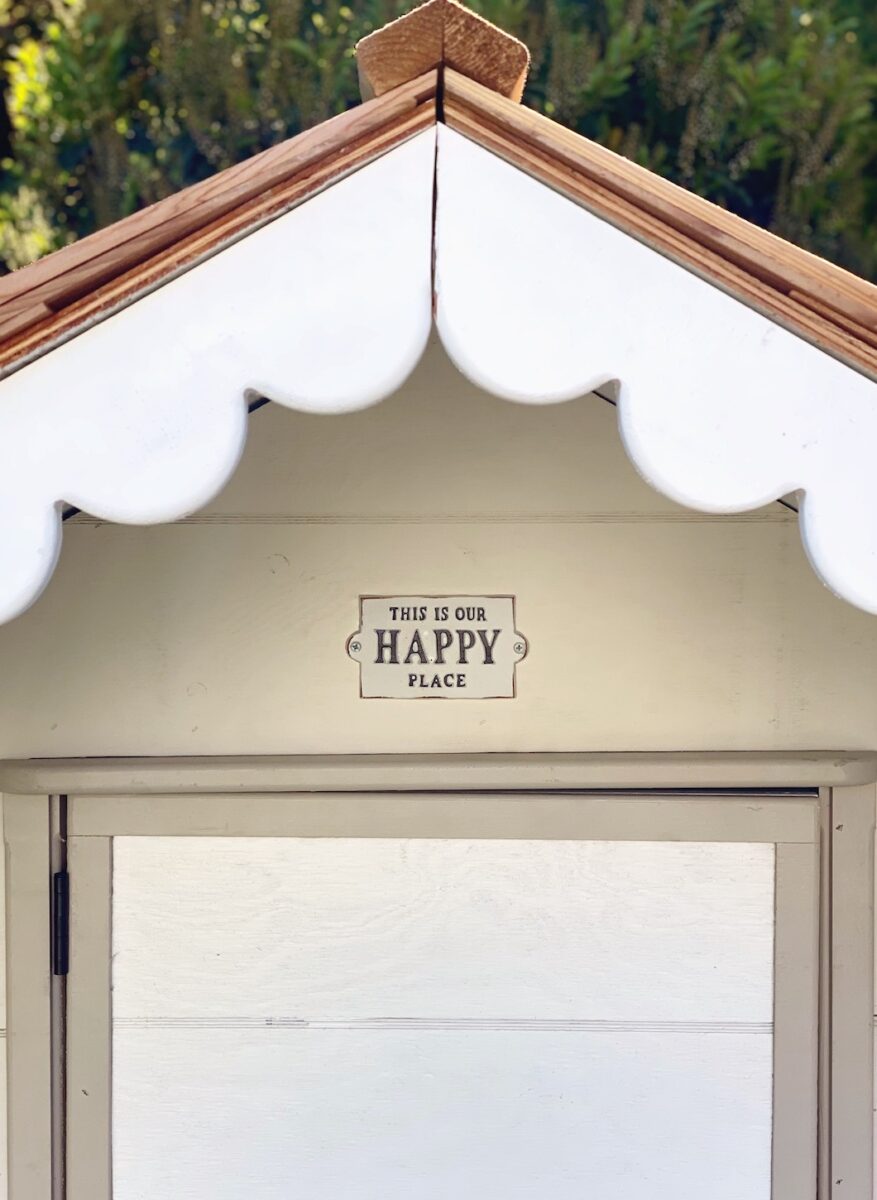 DETAILS:
Playhouse: Little Alexandra Cottage
28" x 16" Heart Door Mat: The Cross Decor & Design
This is Our Happy Place Sign: The Cross Decor & Design
House Paint: Grey Mist by Benjamin Moore
Shutter Paint Colour: 75% Pashmina by Benjamin Moore
Door Knob: Snug Cottage Ring Pull
Lauren's Dress: Forget Me Knot
Taylor's Dress: Lily of the Valley
Georgia's Outfit: Forget Me Knot Top & Pants