Our sweet little Georgia Lee has finally joined our family, and we couldn't be any more enamoured with her. After only a few short weeks, she has settled into our family, and it's like her little spirit was waiting for us all along.
As I did with Lauren & Taylor, I was looking forward to doing a newborn baby shoot with Georgia. They are one of my most treasured keepsakes from this fleeting stage in our lives.
We have a family gallery wall, and our girls' newborn pictures are my favourite photos on the wall. They capture such a beautiful time, which can be easily forgotten with all those sleepless nights.
We did an older newborn photo session with Chris Higginbottom, and oh my lord I love how they turned out! Georgia was 6.5 weeks old when we did this shoot, and the timing worked out so well. She had baby acne for about three weeks prior, so we had to push the shoot back a couple times, but I'm so glad we waited because I love seeing how alert she is and how she interacted with her sisters.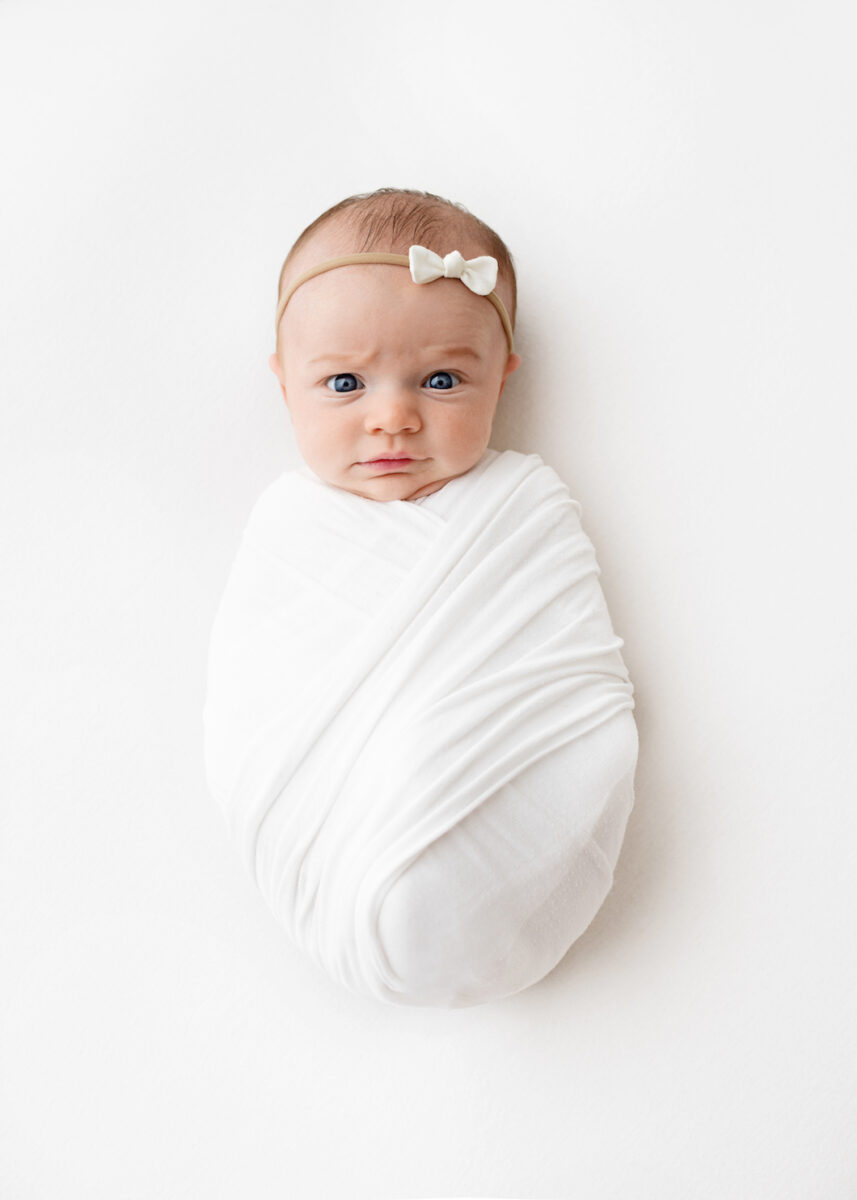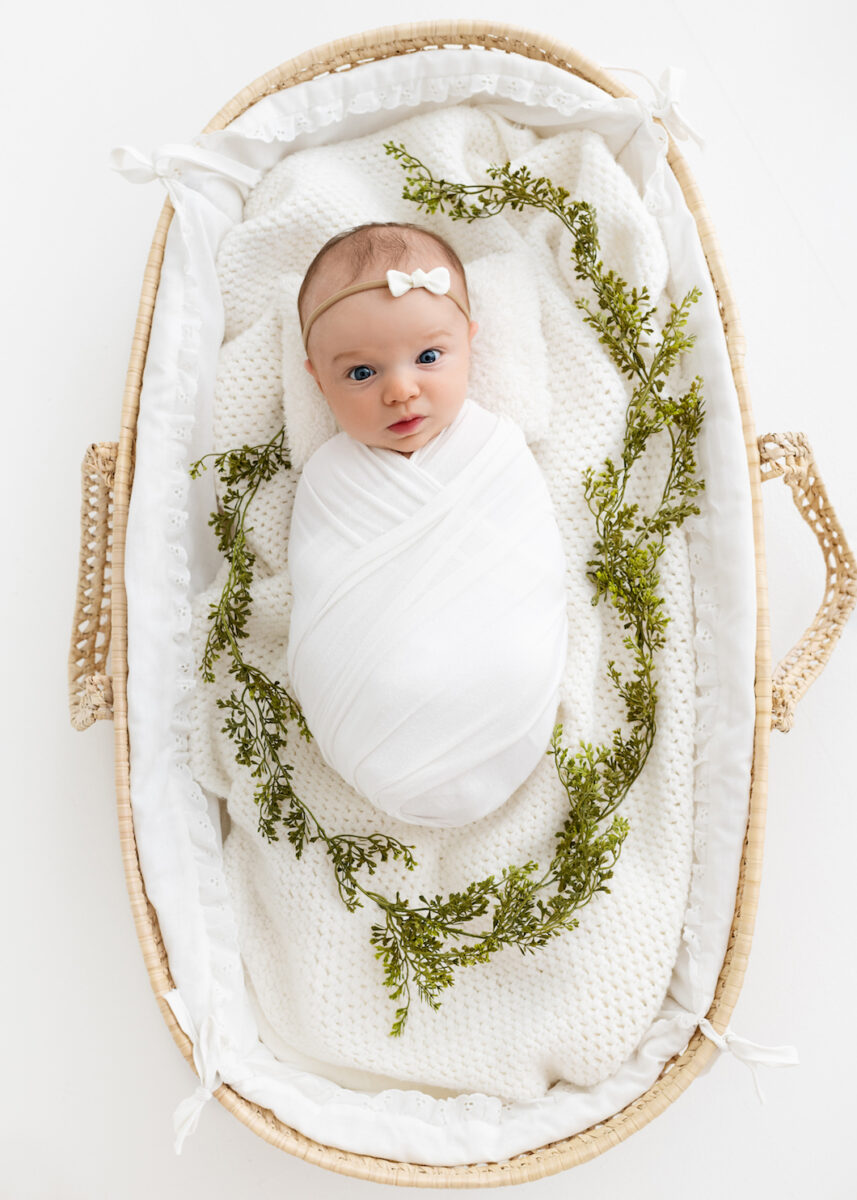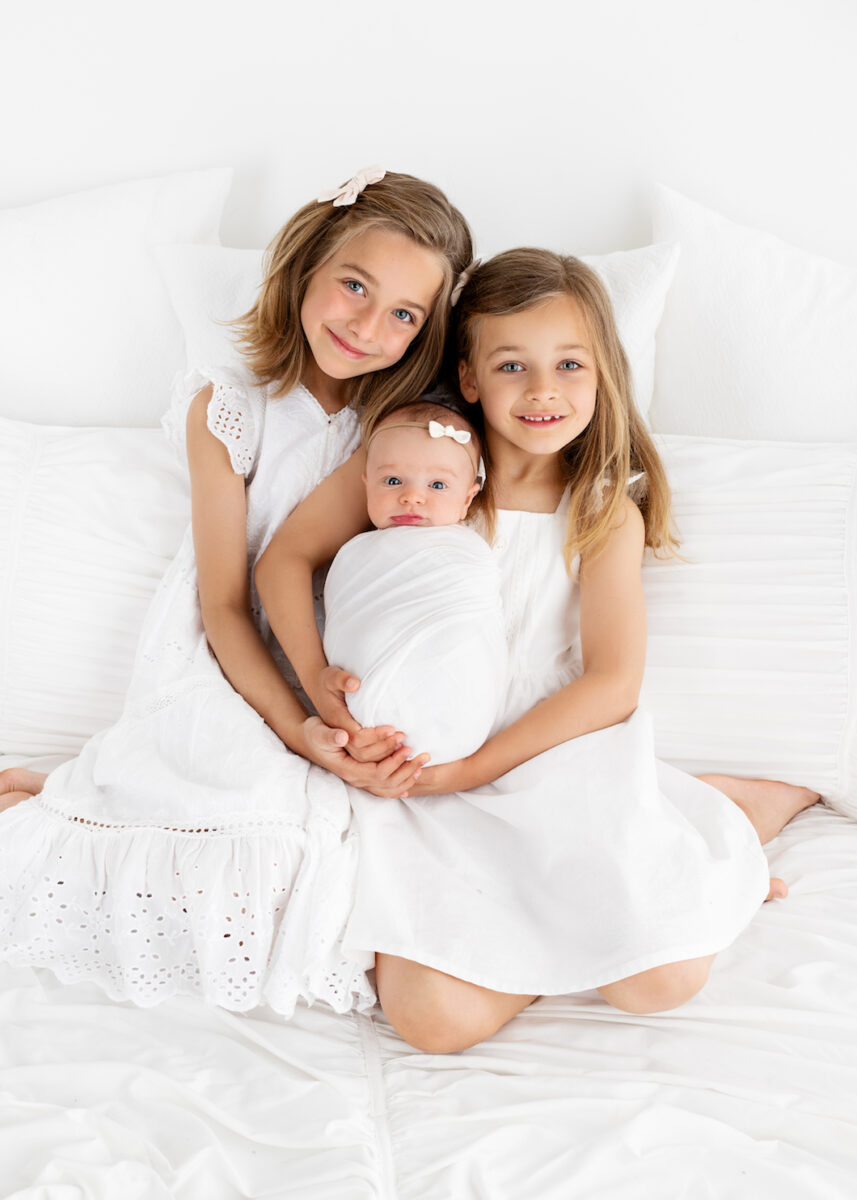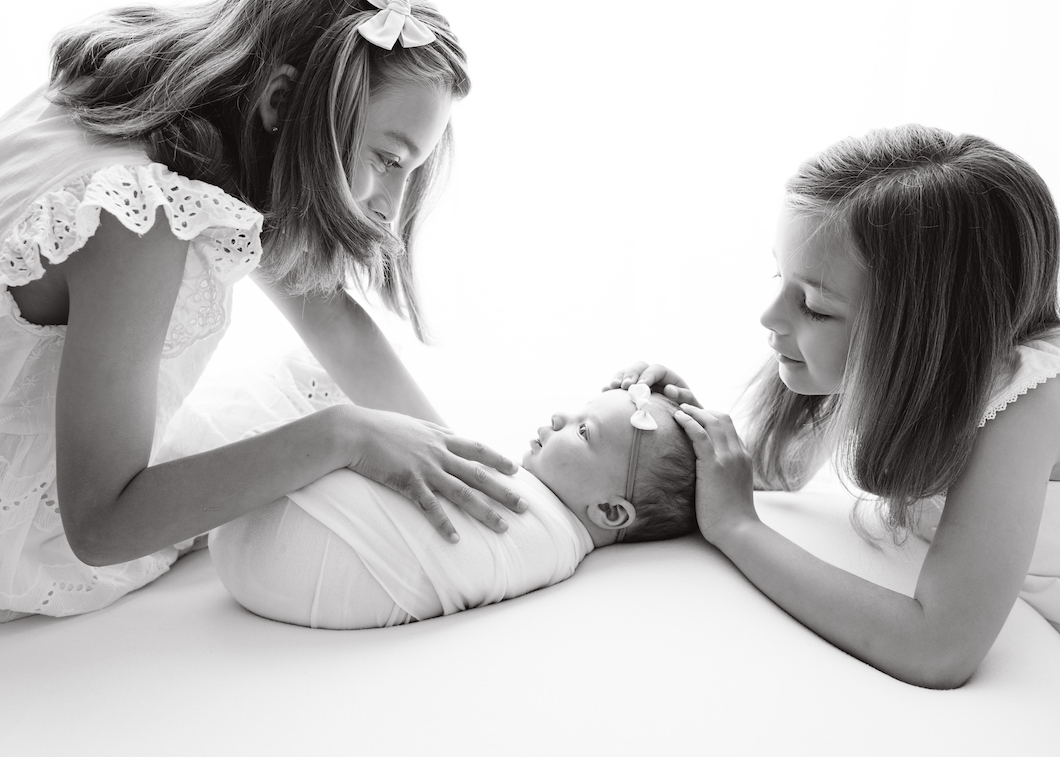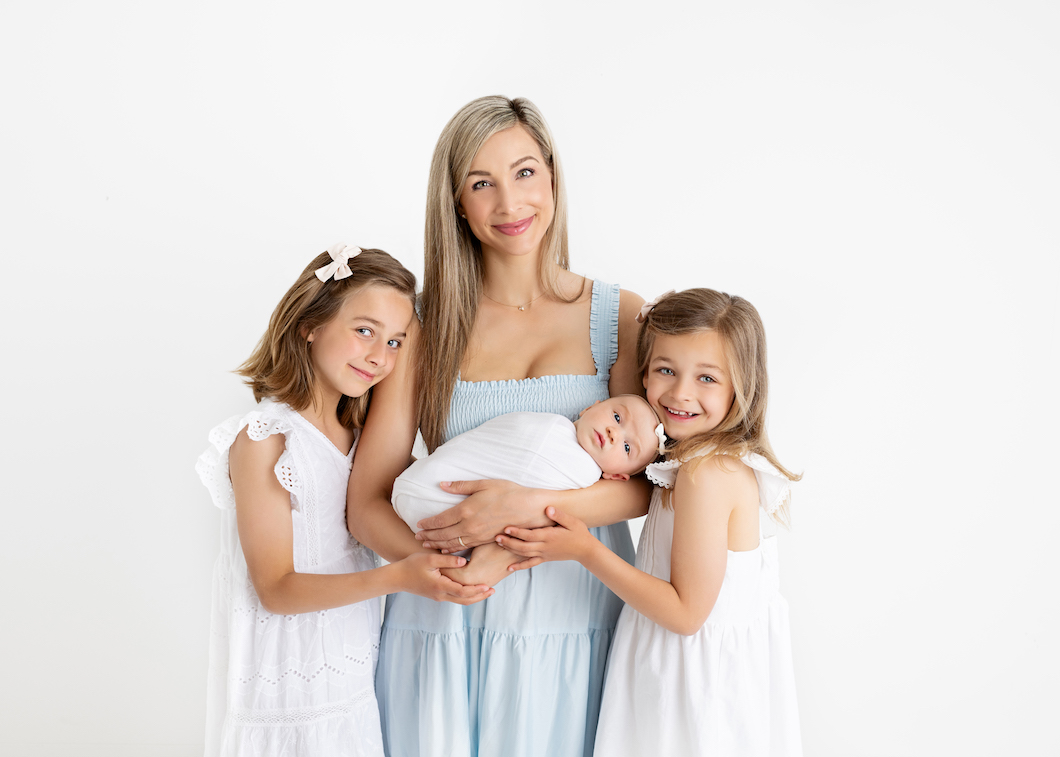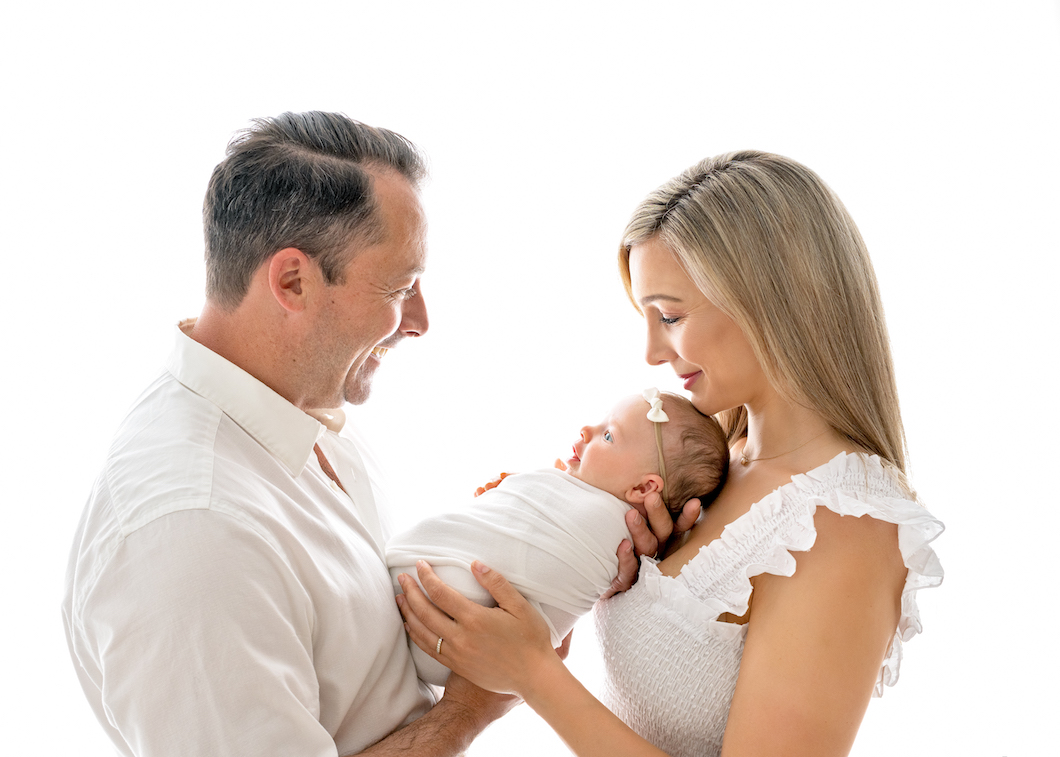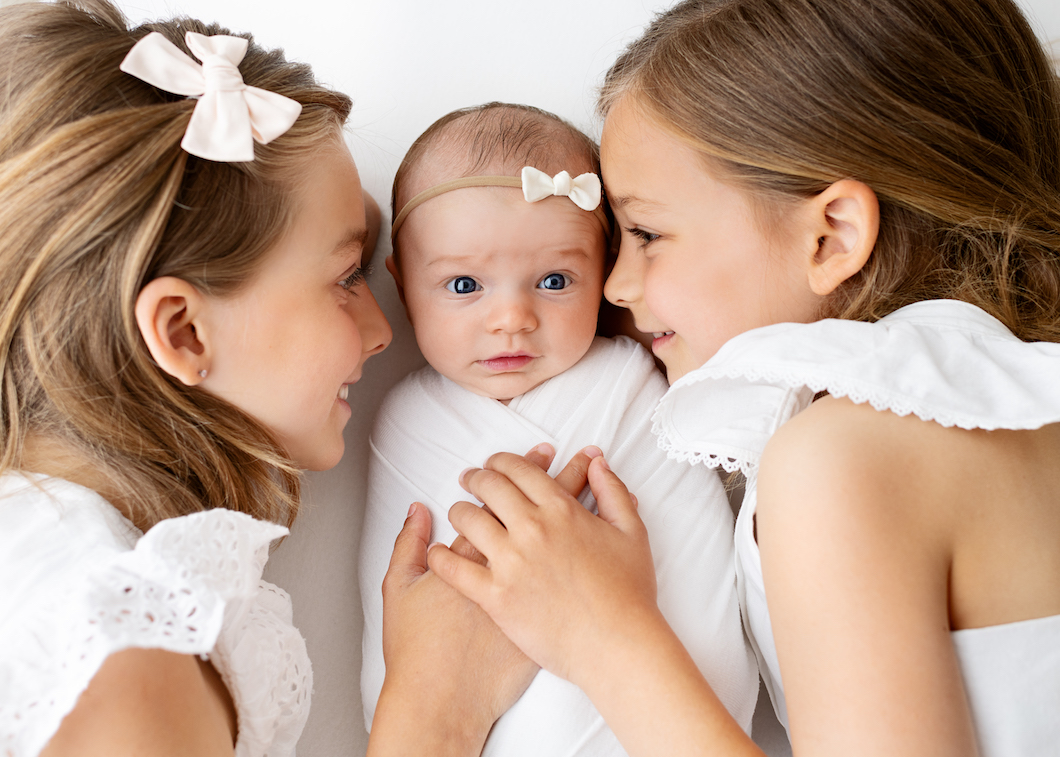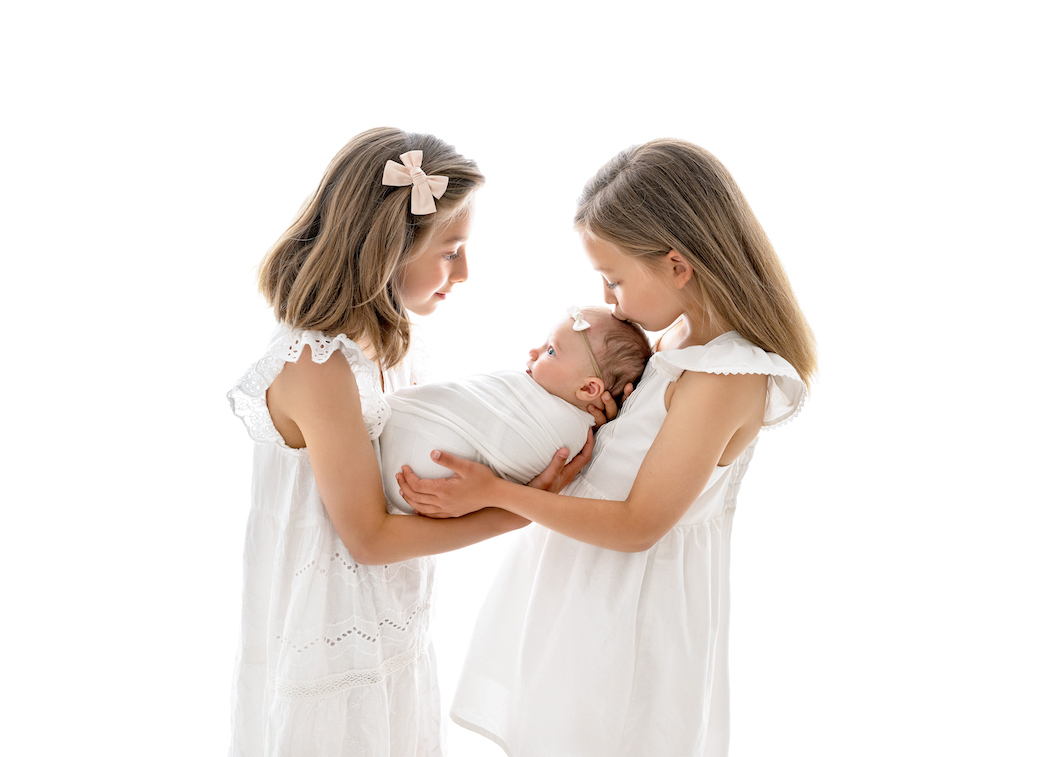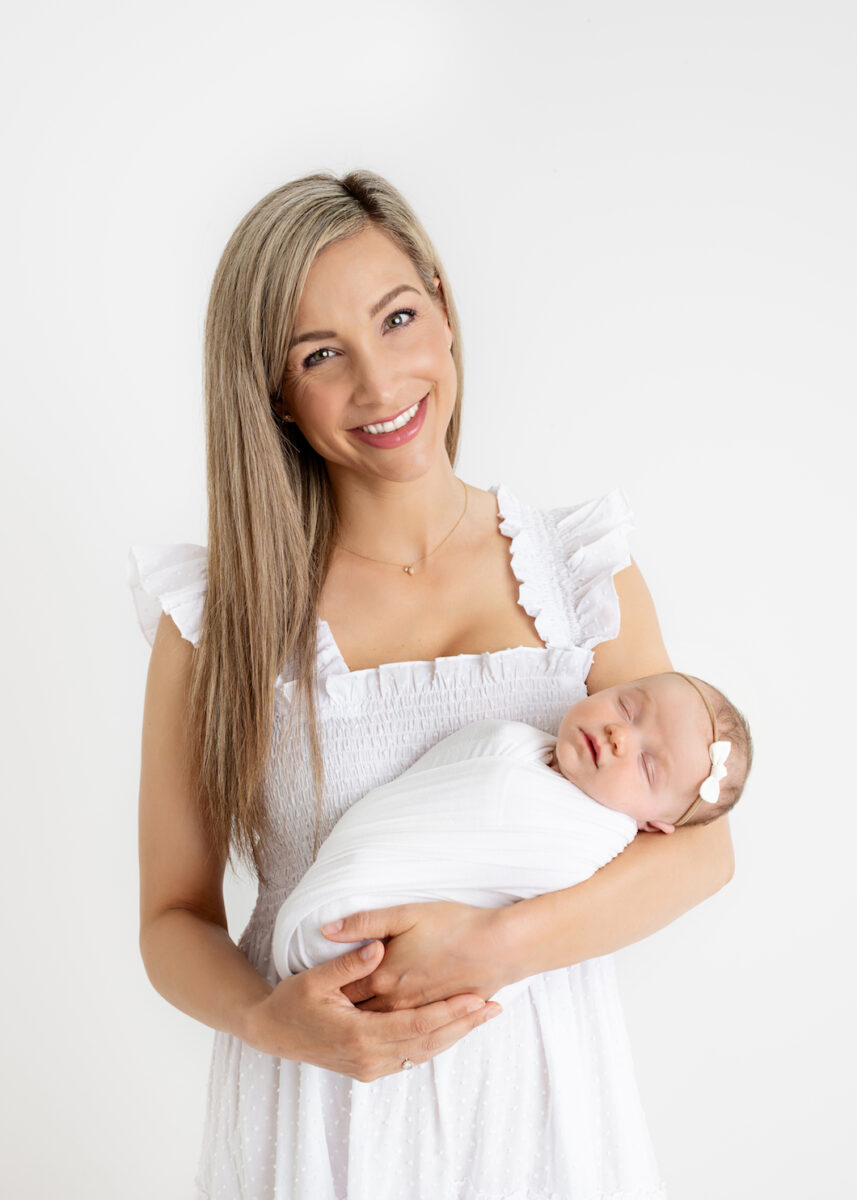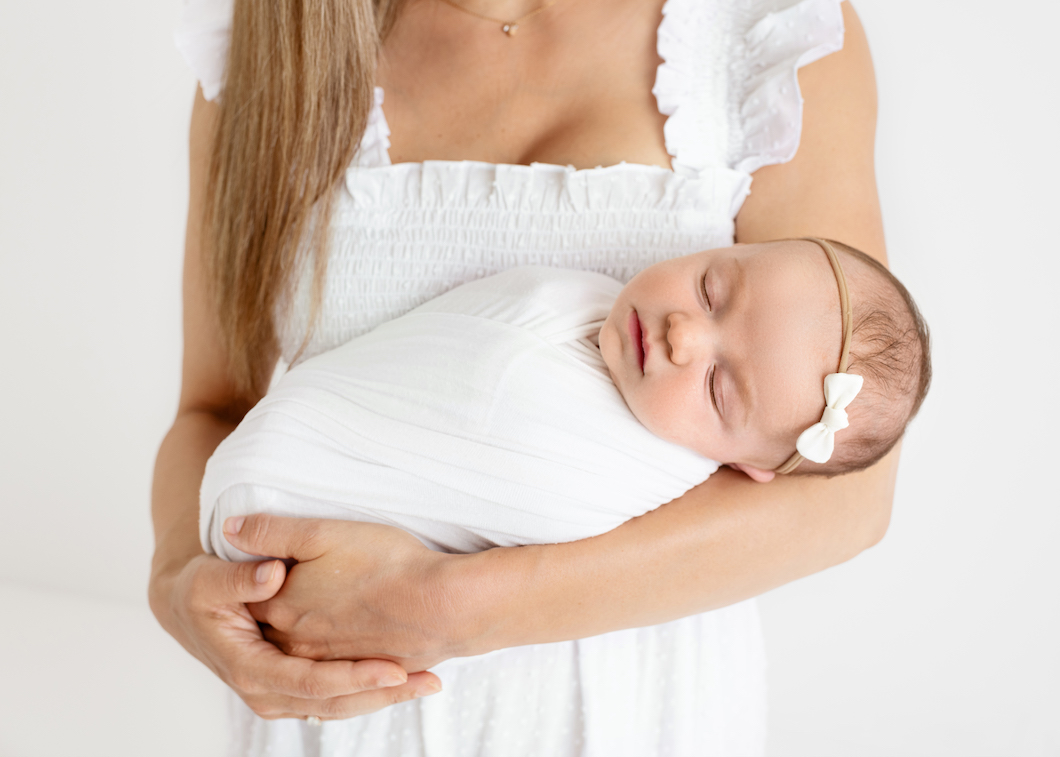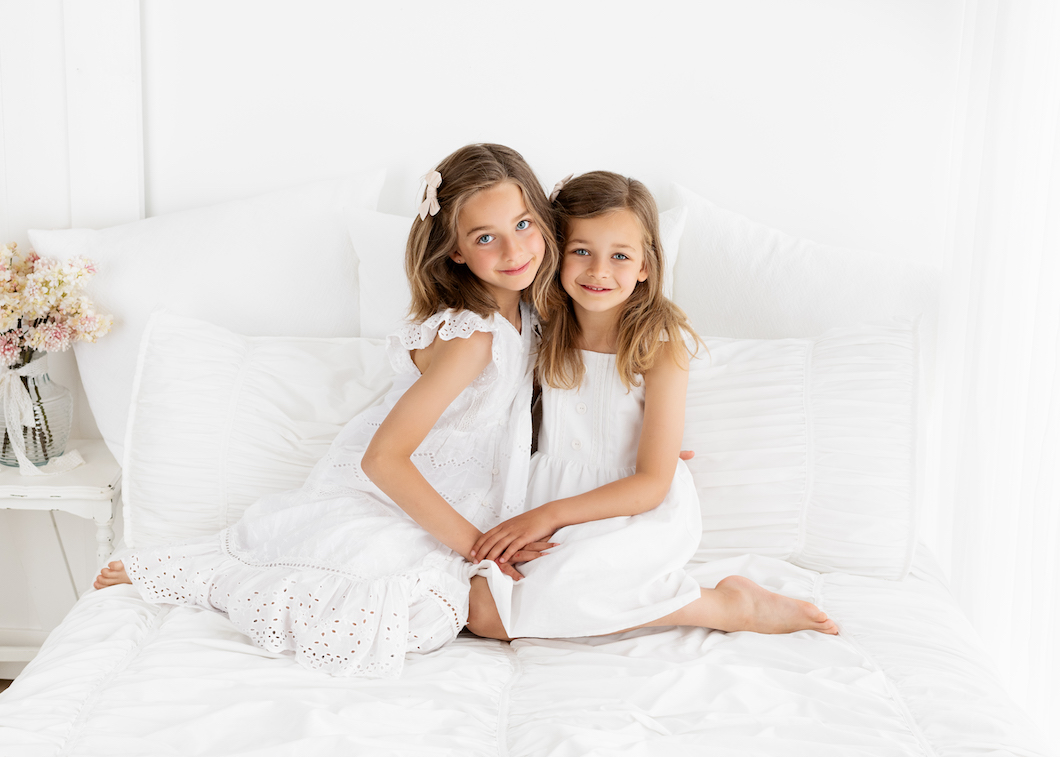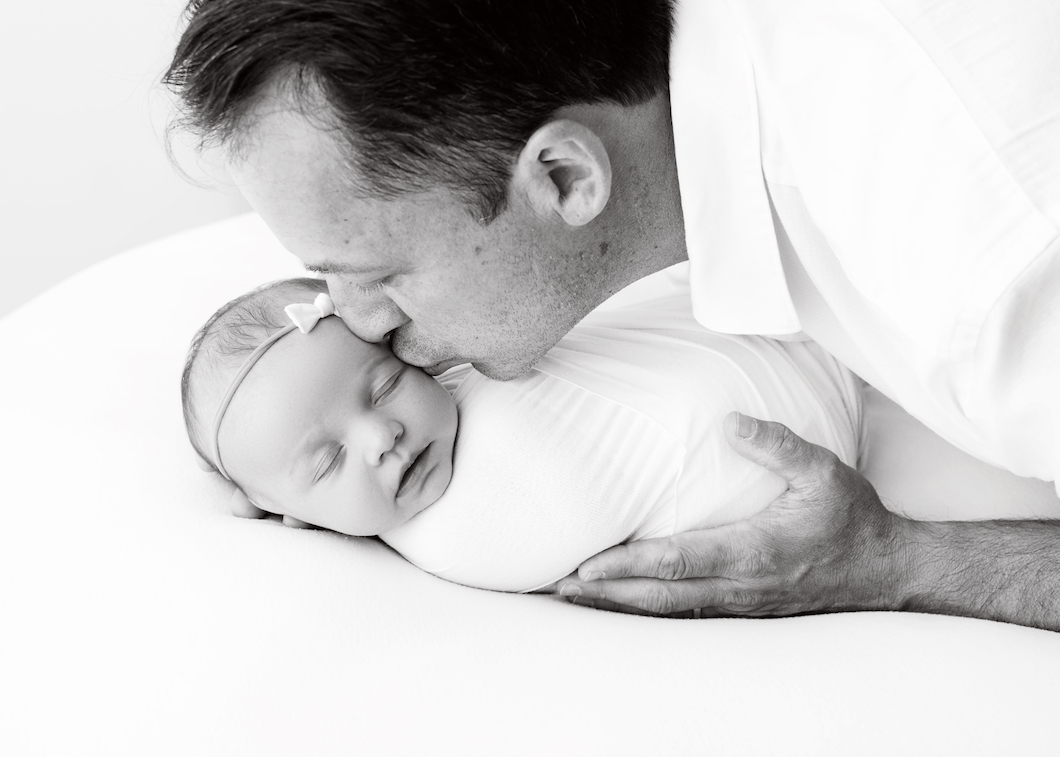 Dress Links:
My White Ellie Nap Dress
My Blue Tiered Poplin Dress
Taylor's White Ruffle Dress
Lauren's Long Embroidered White Dress
This photoshoot was a *gifted experience for our family, but we're so beyond grateful to Chris Higginbottom for capturing this time in our lives.
A few words from Chris…
"I wholeheartedly believe that my role as your Newborn Photographer is to capture your new baby for who they are, but also the connection between you and your brand new baby with your family.
The beautiful part of Older Newborn Sessions is that they are typically more awake than new newborns, so the session may be less 'posed', but we tend to get more interaction and eye contact, even smiles!!  It is a very engaging session where I encourage parents and siblings to play a big role.  With Older Newborn Sessions, siblings are often more excited to be in the images as they have had time to get to know their new sibling and enjoy their new role.  And mom and dad are usually a little more rested." 
Thank-you so much Chris! We'll love these forever and ever.