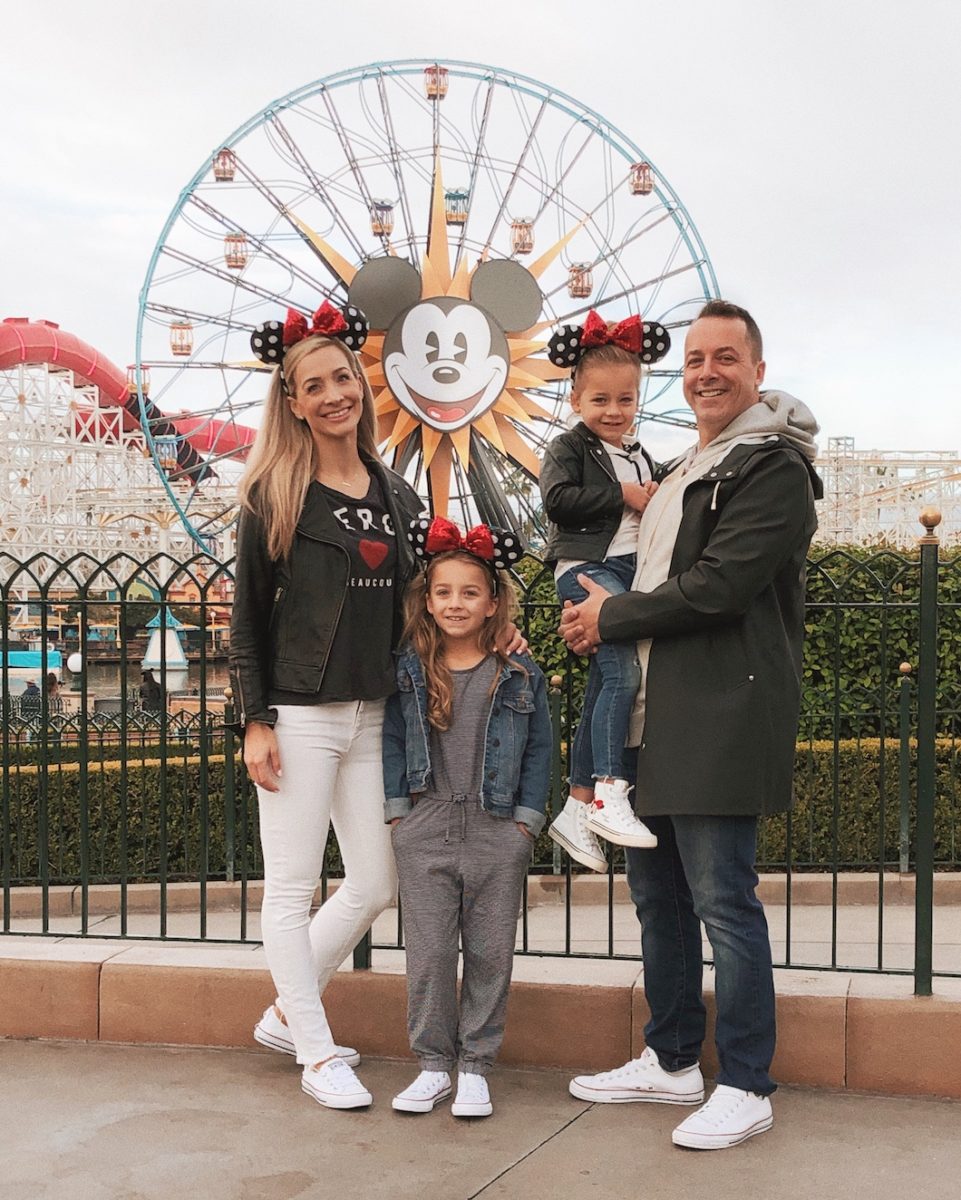 We fell hard for Disneyland the first time we experienced it together as a family five years ago. We've been a few times since, and each time has been just as special as the last. I love watching our girls grow with Disneyland as their interests change, I love how happy everyone is when we're there and I love seeing the wonder in my children's eyes. Needless to say, we are huge fans!
Our trip this past February was one for the books for a few reasons. We were invited by the Disney Company as part of an International Media Trip. It was fun meeting and spending time with other families and individuals from Canada, Australia, Mexico and Japan!
But, what made our trip so special was that our sweet Lauren turned 8. It was our first time celebrating a birthday in Disneyland and it definitely won't be our last! They went above and beyond to make her birthday special. I get teary eyed just thinking about it. She also got to celebrate her birthday with Mickey, who turns 90 this year! How cool is that?
Where to Stay?
We stayed at the Grand Californian Hotel. It's the only hotel we've stayed at in the past when visiting the Parks because the convenience has always been such an important selling feature. The hotel is connected to California Adventure Park, so it's extremely easy to access the Parks. The hotel has a special entrance into the park for hotel guests only, with next to no wait time. We normally walk 15km each day and we don't need any extra steps getting back to our hotel room at the end of a long day. We always appreciate having the option to go back to the hotel room quickly when the kids get tired, or we need to freshen up in the middle of the day. And, there are lots of great dining options in the hotel.

Another perk as a hotel guest is that you get early admission into the park to enjoy a special 'extra magic hour.' One day you get early entry into Disneyland and the next day will be California Adventure Park. This is the perfect time to get a head start on your day and to go on those popular rides with minimal, to no wait time. We always love to take advantage of this feature. Lauren went on the Incredicoaster back to back three times with zero wait time all before 8:00am!

Planning Your Trip:
If you're trying to figure out how long you should stay at Disneyland for, I always recommend staying four nights, so you have three full days to explore the Parks. This gives you one full day to enjoy both Disneyland and California Adventure Park and a third day to enjoy anything you missed the first two days. We always use our third day as a 'free day', with no schedule and lead by our girls. They normally want to go back to their favourite rides, once or twice more. 😉
I definitely recommend putting together an itinerary before you visit. Our 3-day itinerary is listed below. The first time we went to Disneyland as a family, I was surprised by how many shows, and impromptu performances there were during the day. They are such an important part of the full Disneyland experience, so it's important not to miss those.
When I put together our Disneyland itinerary, I always start by planning our meals, then the shows and character experiences we want to attend, and then we slot in the rides accordingly, based on what area we are in at the time.
3-Day Itinerary
DAY 1 – California Adventure Park

7:00AM Pixar Pier
– We had a lovely Meet & Greet with Mrs. Incredible
– Ride Experience: IndrediCoaster
– Ride Experience: Toy Story Midway Mania!
8:00AM The Grande California Hotel
– When the park opened to the general public, we had breakfast. We enjoyed a character breakfast at StoryTellers Café. The girls met many of their favourite classic Disney characters. They received their autograph and joined in on a fun dance around the restaurant. Lots of fun was had!
10:00AM Hollywood Land
– Ride Experience: Guardians of the Galaxy – Mission: Breakout
– Ride Experience: Monsters, Inc. Mike & Sulley to the Rescue!
11:00AM Cars Land
– Ride Experience: Radiator Springs Racers
1:00PM Paradise Gardens Park
– Lunch at Wine Country Tratoria
2:00PM Paradise Gardens Park
– Special Attraction: The Bakery Tour
– Ride Experience: Goofy's Sky School
– Ride Experience: Little Mermaid Ariel's Undersea Adventure
3:00 Pacific Wharf
– Ghiradelli Soda Fountain & Chocolate Shop Ice Cream Break
5:00PM Pixar Pier
– Lamplight Lounge happy hour with friends
6:00PM Downtown Disney
– shopping in Downtown Disney before we called it a night.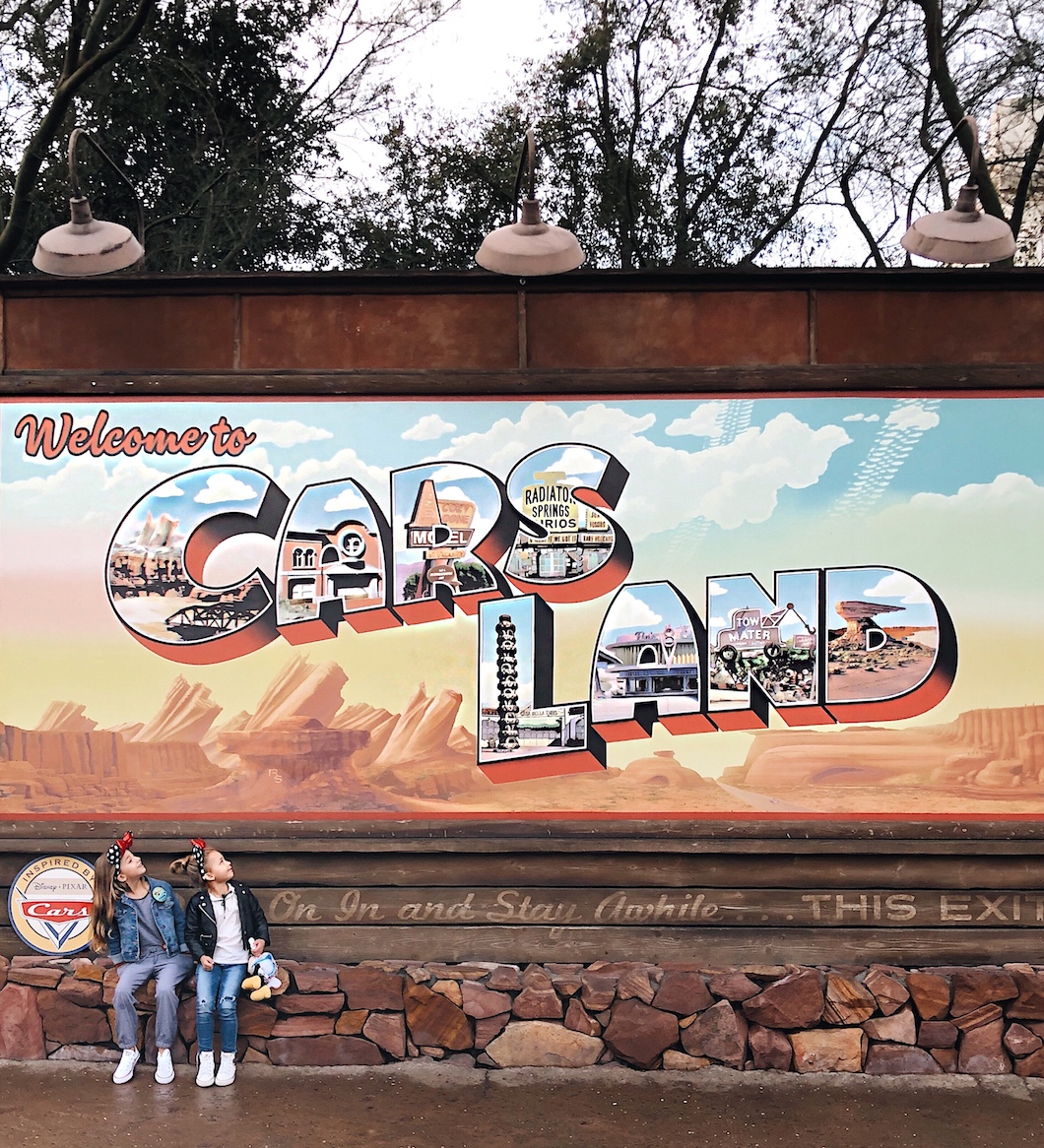 3-Day Itinerary
Day 2 – Disneyland
7:00AM Main Street & Fantasyland
– We enjoyed walking around Main Street and Fantasyland before the crowds entered the Park.
– We enjoyed refreshments from the HollyJolly Café
– Ride Experience: Mad Tea Party & King Arthur Carrousel
8:00AM Mickey's Toontown
– We enjoyed a special hour in Mickey's Toontown , where we get to hang out with Minnie &
Mickey Mouse.
– We explored all of the interactive buildings and features including:
Goofy's Playhouse, Donald's Boat, Minnie's House
9:00AM Tomorrowland
– We had breakfast at Galactic Grill
– We visited the StarWars Launch Bay, for character encounters on the 'dark side' and 'light side.' – We met and had our picture taken with Chewbacca and Darth Vader.
– Ride Experience: Star Tours, Space Mountain, Finding Nemo Submarine Voyage
12:00 New Orleans Square
– Lunch at the Blue Bayou Restaurant in New Orleans Square
– Ride Experience: Haunted House & Pirates of the Caribbean
2:00 The Grand California Hotel
– We went back to our hotel room to nap, as we knew we were going to have a late night
5:00 Hollywood Land
– Dinner at Carthay Circle
7:00 FantasyLand
Ride Experience: It's a Small World, Peter Pan's Flight, Snow White's Scary Adventures
9:30 – Fantasyland
Show Experience: Mickey's Mix Magic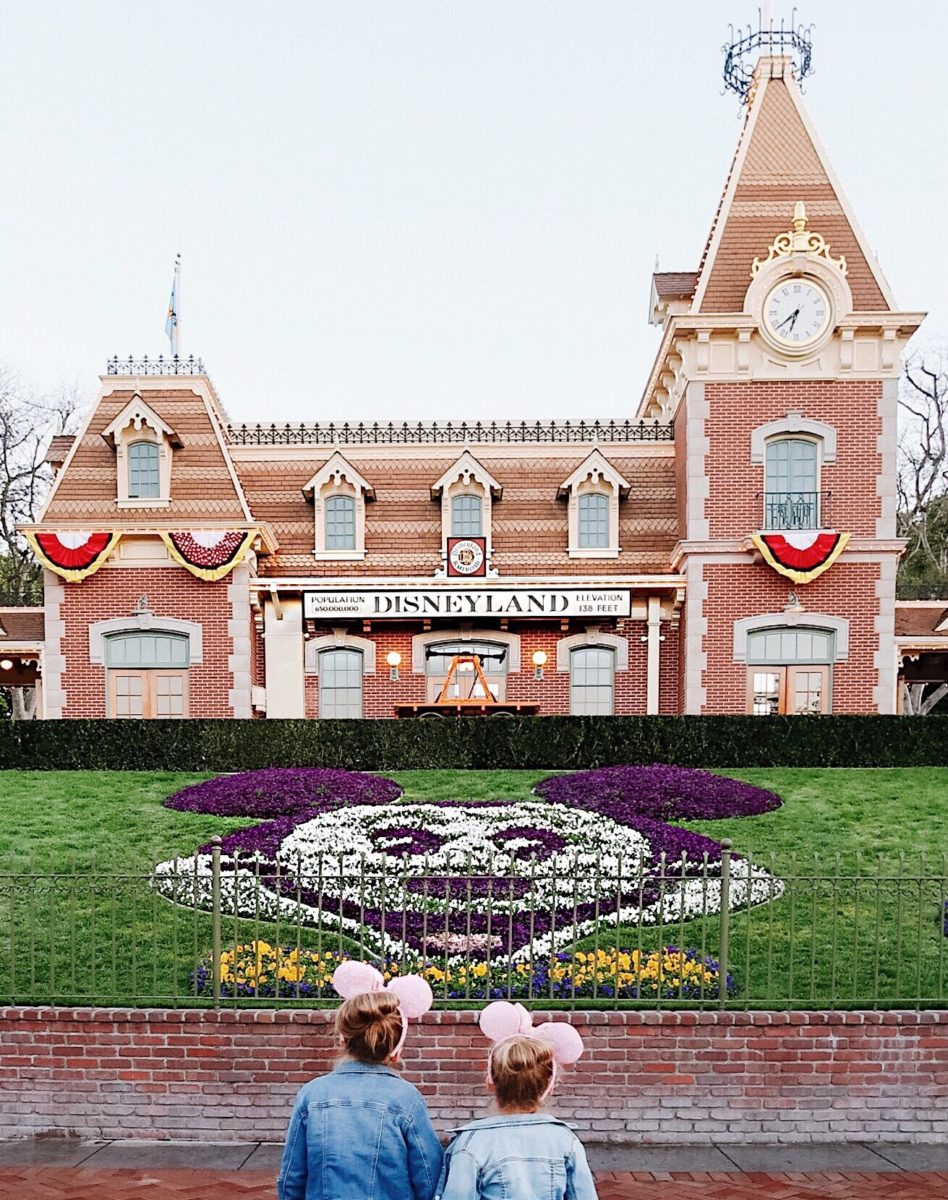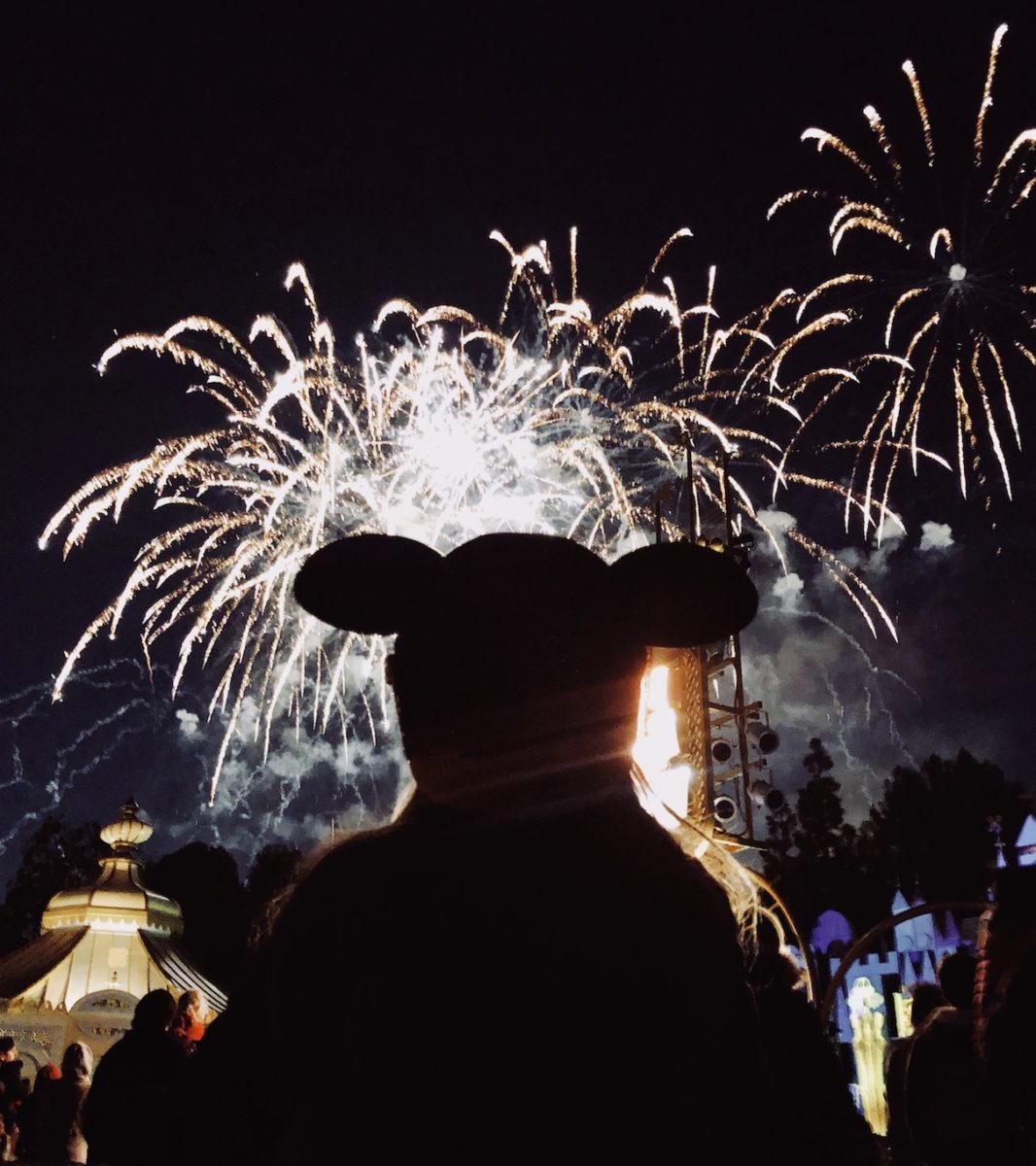 3-Day Itinerary
Day 3 – Disneyland & California Adventure Park
6:30 Downtown Disney
breakfast: a quick bite at Starbucks
7:00AM Pixar Pier
Ride Experience: IncrediCoaster (Lauren's favourite ride. She rode it three times before 8:00am!)

Paradise Gardens Park
Ride Experience:Little Mermaid Ariel's Undersea Adventure (Taylor's favourite ride)
9:00AM Frontier Land
Ride Experience: Big Thunder Mountain Railroad
10:00 Critter Country
Ride Experience: Splash Down Mountain
Ride Experience: The Many Adventures of Winnie The Pooh
11:00AM Adventure Land
Experience: Tarzan's Tree House
12:00 Frontier Land
Character Photo & Book Signing: Woody from Toy Story
Lunch: Rancho del Zocalo Restaurante
12:30 Fantasyland
Experience: Bibbidi Bobbidi Boutique Princess make-over for Lauren & Taylor
Character Experience: Princess Meet & Greet at the Royal Hall (part of the Castle Package package)
2:00 Fantasyland
Show Experience: Mickey & The Magical Map
3:30 Main Street
Show Experience: Mickey's Soundsational Parade
5:00 Paradise Gardens Park
Dinner: Wine Country Tratoria
7:00 Grizzly Peak
Ride Experience: Soarin' Around the World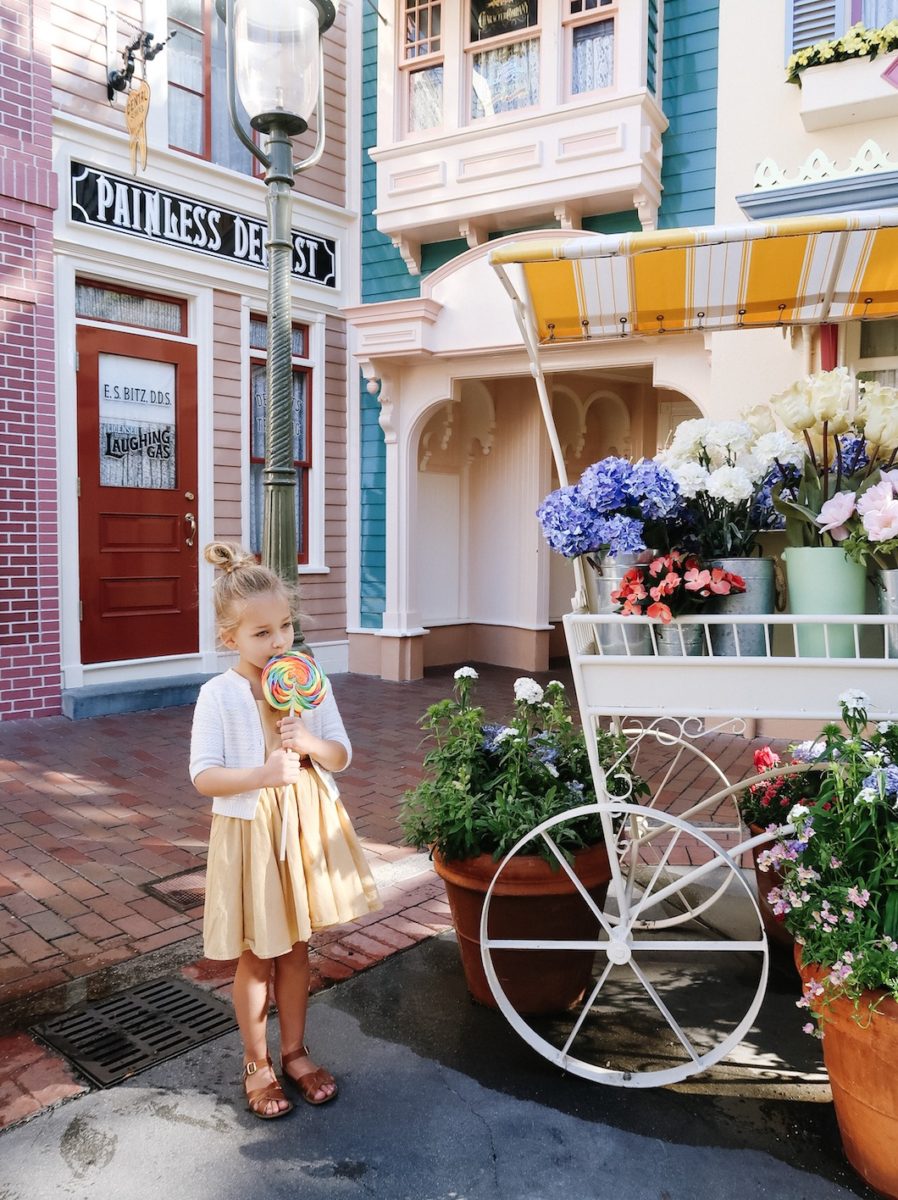 Disneyland Tips:
1.) Dining: Book your dining reservations as early as possible! We booked ours 4-weeks in advance and some of the time slots were already booked. You can always cancel them closer to the date if plans change, but it's best to have meals planned in advance.
2. ) Disney MaxPass: This is the first time we used this added feature on the Disney App, and it saved us so much time. The MaxPass includes FastPasses to select rides and a Disney PhotoPass. If you've not familiar with a FastPass, it pretty much means little, to no wait time to get on a ride. So worth it! Once you download the Disney App on your phone, you can purchase the MaxPass through the app. More info here.
3.) Bibbidi Bobbidi Boutique: I try to stay away from Princess themed things with my girls, but we couldn't resist this adorable experience. If you plan on doing a Prince or Princess make-over at Disneyland, these book up quickly and need to be booked well in advance. Morning time slots are best so your son or daughter can enjoy their 'look' for a full day. There's lots of different packages to choose from, but I definitely recommend one that includes the cute photo shoot at the end for the memories. More info here.
4.) Disneyland Strollers: If you don't want to travel with a stroller, Disneyland Guest Services rents strollers for $15 a day. We didn't need a stroller this trip, but we have used this service in the past, when our girls had outgrown strollers, but we needed one for all the walking we did each day while at the Parks.
5.) Shoes: Pack comfortable walking shoes. Please don't make the mistake we did! We took new Converse runners with us that hadn't been broken in yet…. Blisters for days!!!
6.) Clothing: Pack lots of layers. You never know what the weather will be like and it's always best to be prepared. I wish we packed warmer clothes to layer on at night time.
7.) ToonTown: If you have young children, visiting ToonTown is a must. Kids have a bit more space to play & run around here. It's an interactive experience which is so fun for young children. My 8 year old still loves it!
8.) Shows: I recommend doing 1-2 shows each day. The production value is always top notch, plus the down time is always welcome. You can find a full listing of shows and performances here.
9.) Character Experiences: Book at least one Character Dining Experience. There are lots to choose from here. We had a lot of fun at StoryTellers Café.
10.) Autograph Book: Get your kids an autograph book for the characters to sign. This is the first time we did this, and it was such a fun way to interact with the characters. It's a perfect momento to take home to remember the trip.
11.) Food Allergies: I was blown away by all of the allergy friendly food options at the restaurants we visited. Disneyland has definitely upped their game in the food department overall. Most restaurants had a separate allergy friendly menu, and very easily accommodated our dietary concerns.
12.) Snacks: I always like to travel with lots of snacks wherever we go. I normally pack a box or two of granola bars to have on hand when we get hungry during the day.
13.) Starbucks: There is a big Starbucks in Downtown Disney that opens at 5am! We always started our morning here before we entered the parks so we had our caffeine fix to get us through the morning. You can also buy snacks like squeeze packs, bananas and granola bars here.
14.) Pace yourself: It's hard not to get carried away from all the excitement when you're at Disneyland, which is why I always do an itinerary before we go. It helps keep us focused and paces us for the day. If you plan on starting early and staying up late, I definitely recommend going back to the hotel for a rest in the afternoon.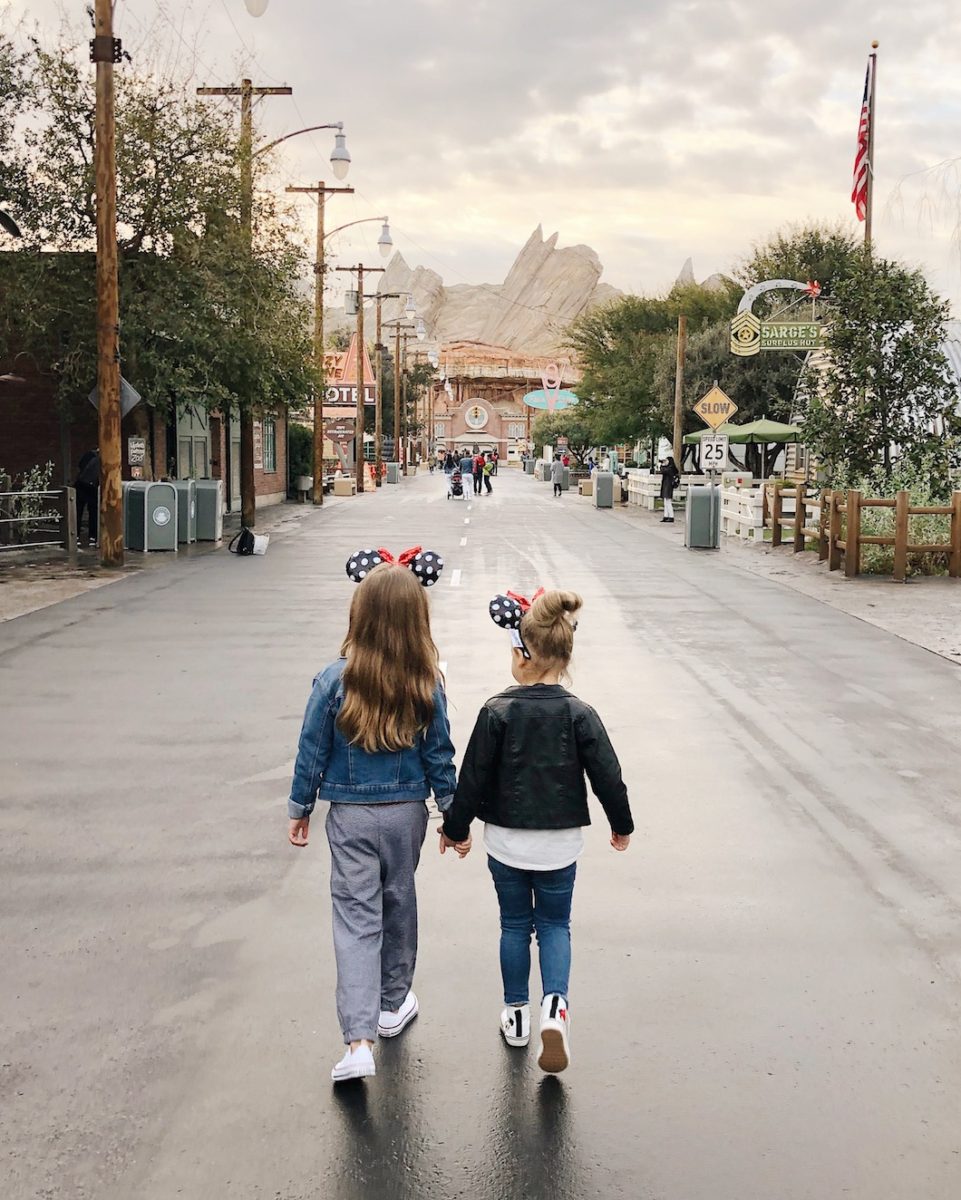 Visiting Disneyland…
Is there ever a slow time to visit Disneyland? We've been during the Summer and over Spring Break. When we were there a few weeks ago in late February, it was a little quieter than what we've experienced in the past. But to be honest, the crowds don't bother us. Part of the Disneyland experience for us is being at the park when the energy is high and the crowds are full.
If you are a Canadian Resident and plan on booking a trip to Disneyland in the near future, I recommend taking advantage of the 'Canadian Resident Ticket Offer' on their website. It's a great deal, but it expires April 11th, so definitely check it out soon.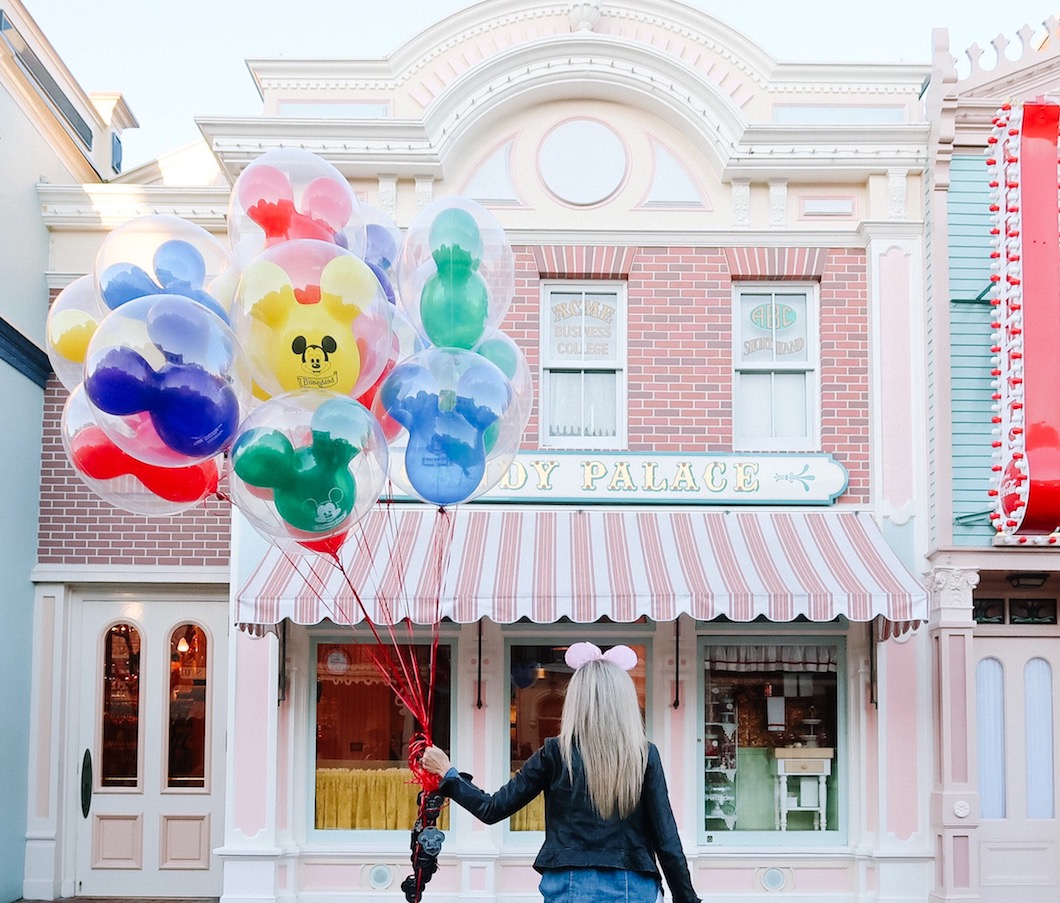 This post was brought to you by Disneyland Canada, all comments and opinions are my own.