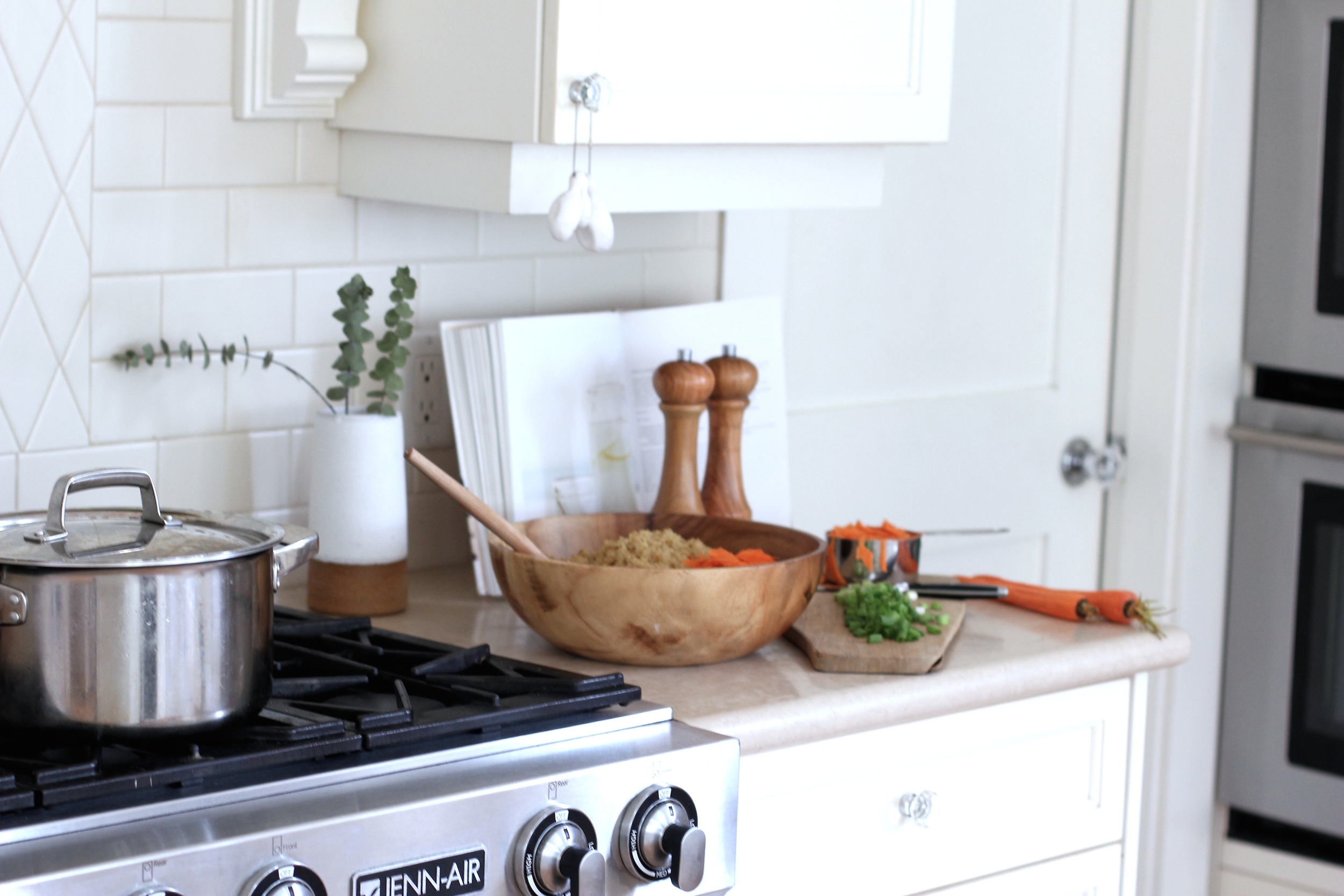 i'm so excited to finally be writing a post on this salad! I feel like a 'salad pusher' when it comes to this recipe. i am constantly recommending it to my friends and family. it's also about time that i have a place on the web for it, because truth be told, i have emailed the recipe out to so many people that it deserves its own home now.
this recipe was recommended to me by a colleague well over five years ago when i was working in an office. i ate quinoa salads almost every day for lunch. i would make the salads on the weekend, and then i would have a quick, and healthy lunch to grab to take to work each day. i was looking for a change from my regular greek quinoa salad when this recipe came into my life.
this recipe has become a staple in our home ever since. each family member has grown to love it just as much as me. once you've tried the peanut dressing you'll understand why. it's the kind of dressing you can eat by the spoonful and the main reason why my girls will eat bowlfuls of this salad.
this salad is time consuming to make, because there are lots of veggies that need to be grated, but it lasts us a good week and trust me it's worth it! i also feel good about putting my energy into this salad because it's so healthy.
all in all, if there were 5 food dishes that could summarize our family, this would be one of the top ones. it makes us feel whole & complete. so, without further ado…
list of ingredients:
¾ cup uncooked quinoa
2 cups shredded red/purple cabbage
1 red or orange bell pepper, diced
½ red onion, diced
1 cup shredded carrots
½ cup chopped cilantro
¼ cup diced green onions
½ cup cashew halves
1 cup edamame
dressing:
1/2 cup all natural peanut butter
2 tablespoon honey
4 teaspoons freshly grated ginger
6 tablespoon tamari
2 tablespoon red wine vinegar
2 teaspoon sesame oil
2 teaspoon olive oil
water to thin, if necessary
instructions:
1.) cook quinoa and let cool. you should have a little over 2 cups of cooked quinoa. if you need instructions on how to cook quinoa, click here.
2.) make dressing: add peanut butter and honey to a medium microwave safe bowl; heat in microwave for 20 seconds. Add in ginger, tamari, vinegar, and both sesame and olive oil and stir until mixture is smooth and creamy. If you want a thinner dressing, add some water or extra olive oil. i store the dressing separately in a mason jar, as it helps the salad keep longer.
3.) fold in red pepper, onion, cabbage, carrots, and cilantro into the quinoa. garnish with cashews and green onions. store in fridge.
4.) when ready to serve, scoop out individuals portions and mix in dressing. serve chilled or at room temperature with lime wedges.
i find this salad lasts a good week. i recently started doubling the recipe and it feeds our family everyday for either lunch or a side at dinner for a week. enjoy!!!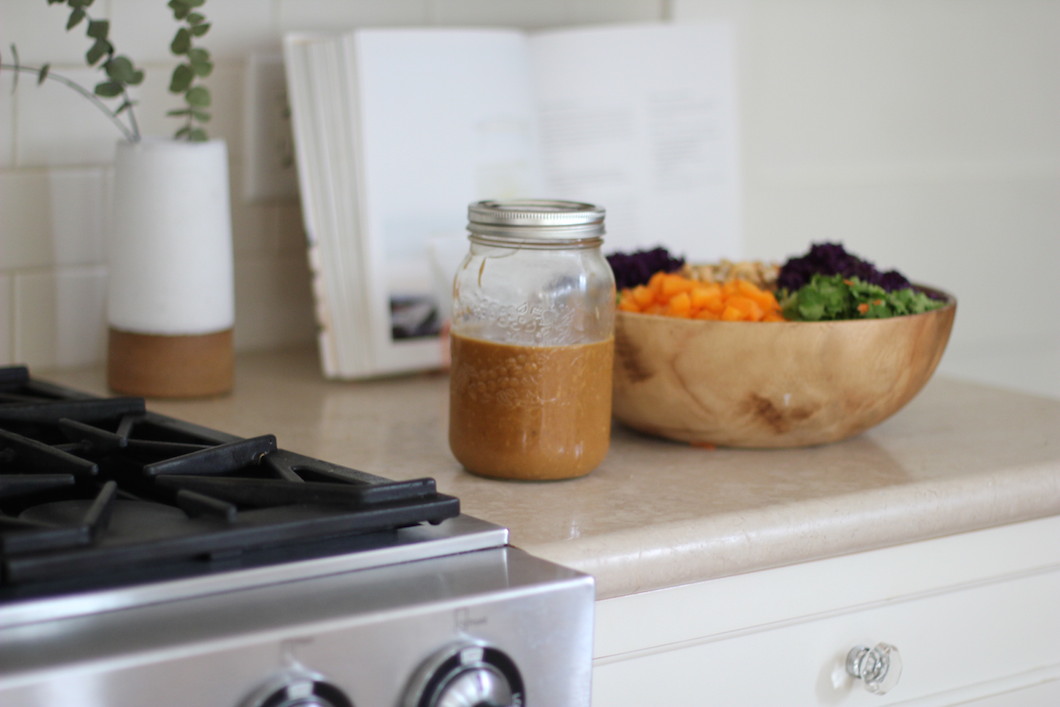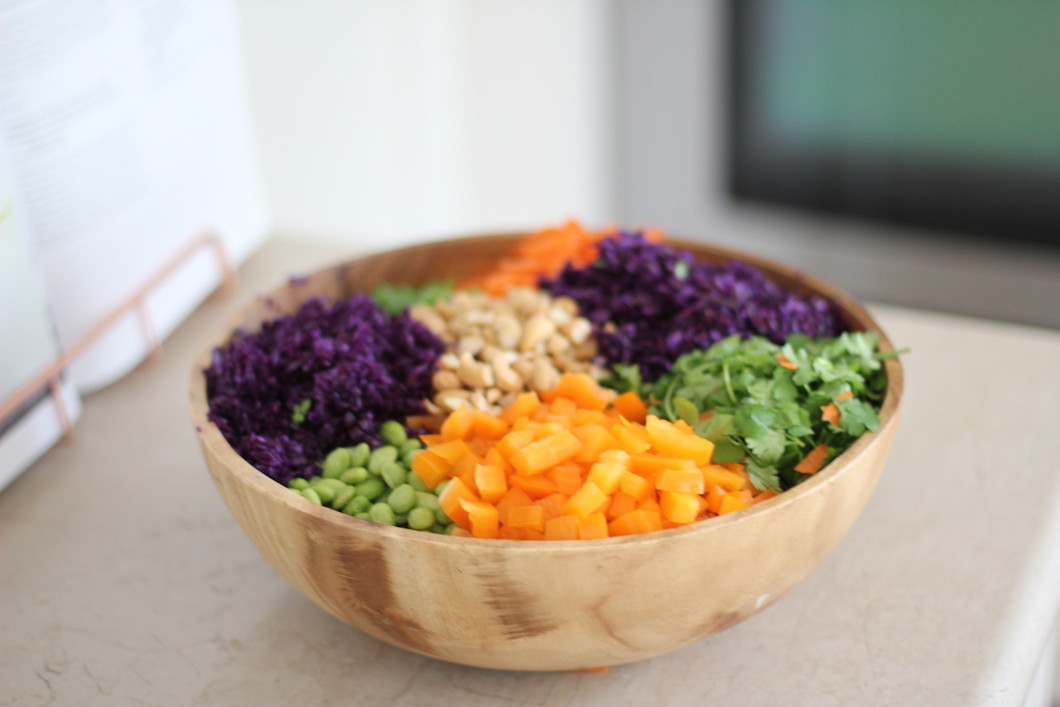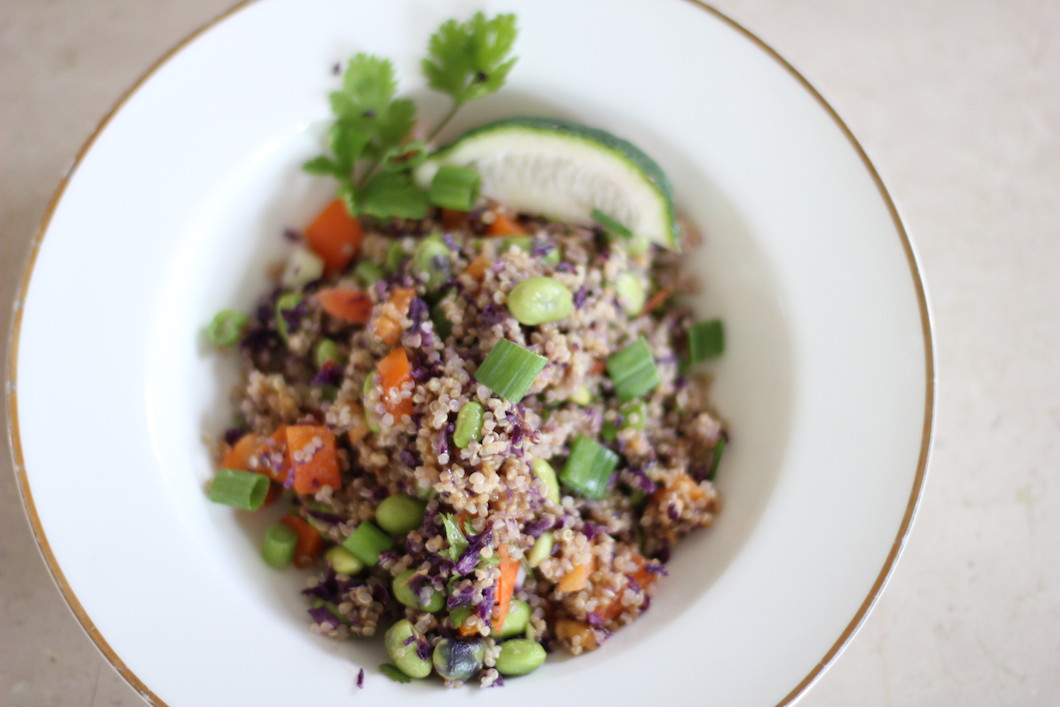 SaveSave